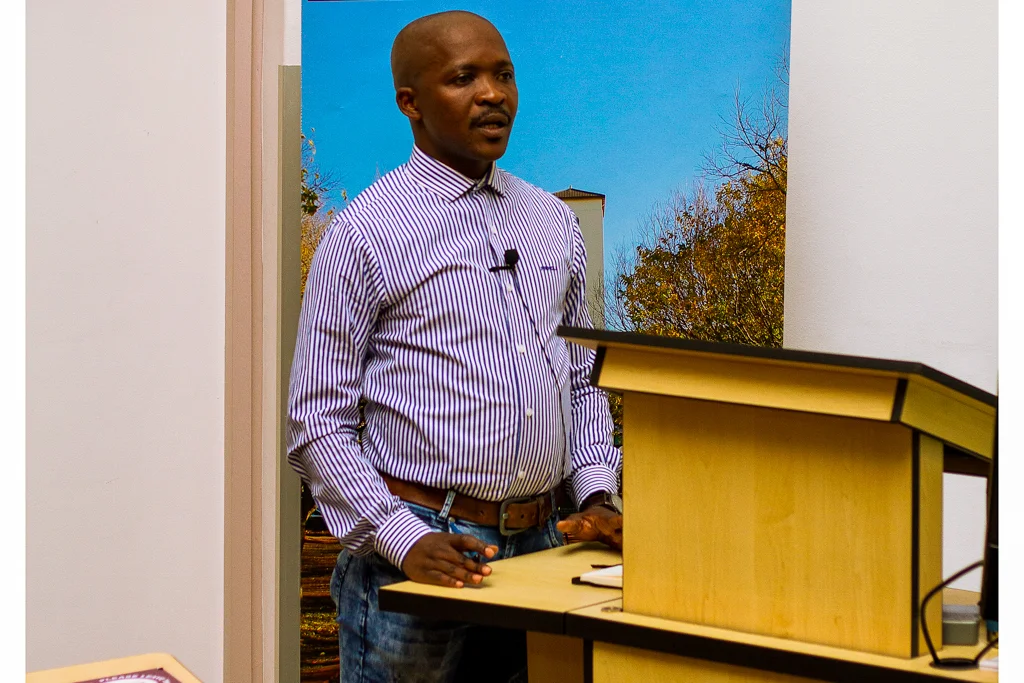 By Alungile Boqwana
Rhodes University's Department of Political and International Studies hosted its Teach-in seminars at the Barratt Lecture theatre this week. Over 100 participants attended, including lecturers, students, and the greater university community. The seminars started on Monday and ended on Thursday.
South African National Defence Force's Captain Siyabonga Yonzi presented on the third day under the theme 'Southern perspective on the Russian-Ukraine crisis' and focused on the duplicity of Euro-American Power, more especially Russian Unilateralism. Captain Yonzi raised concerns about Europe-American power intervention in the war, saying Europe has a perception of taking a lead in African affairs. "It does so with no objection to competing with any Country. America is one of the worst countries with no moral standards when it comes to issues of commenting in democracy. The only democracy they desire is that of their own, and everyone should be the mirror," he said.
Captain Yonzi said this was wrong because Russia is an empire with its own culture and views about Europe and itself. He said America doesn't have a moral stand to intervene between Russia and Ukraine. "This duplicity reflects Americans' expectation in refusing to accept authorities from other countries in favour of gaining supremacy and power," added Captain Yonzi.
Mr Yonzi's presentation was then followed by a Q & A session. One student from the Politics department raised a question concerning some of the issues contributing to the tension between these two states. The student asked whether a negotiation could be agreed upon to bring peace between these states. He also questioned Russia's stand on protecting its people from non-alliance states.
However, Captain Yonzi said that based on the intensity of the war, the chances of an agreement being reached are close to zero. "A war is always ended through negotiations, someone has to give something, or one has to lose something," he explained.
Captain Yonzi emphasised that national interest does not have morality or feelings. "It might not be moral or correct for Russians to invade Ukraine, but for Russia's security, it is justifiable considering its own existence and what Ukraine intends on doing. Ukraine is left with two choices: either perish and be validated only by a middle power or fight the war to sustain its national interest.