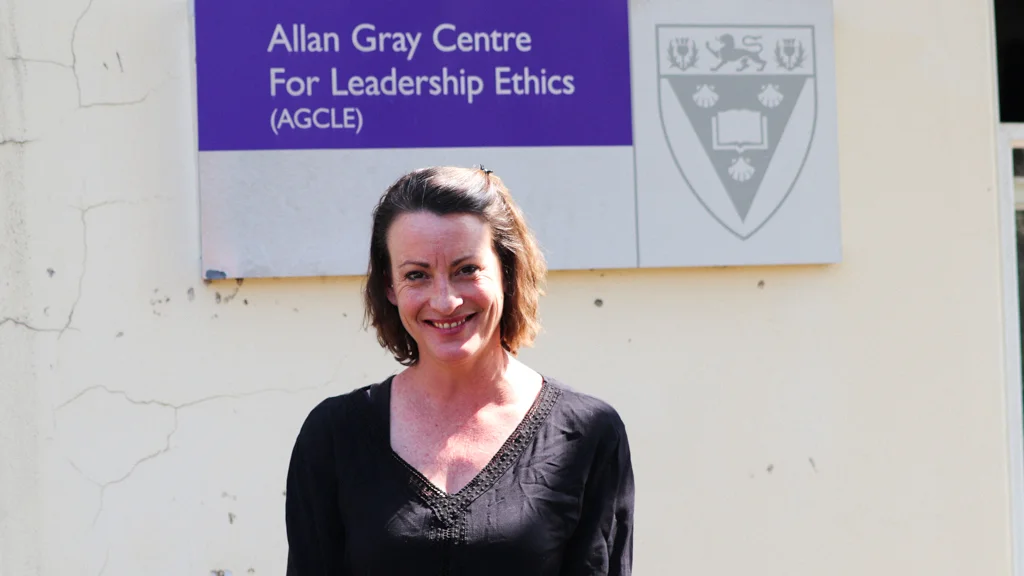 By Nwabisa Moyo
Rhodes University senior lecturer at the Philosophy department, Dr Lindsay Kelland, was featured in the Sunday World's phenomenal women feature for 2022.
Dr Lindsay Kelland has been a senior lecturer in the Allan Gray Centre for Leadership Ethics (AGCLE) since 2014. Within the Centre, Dr Kelland has contributed to designing and facilitating a "student-led and student-centred engaged course in ethics". Upon being featured in the Sunday World's Phenomenal Women edition, feelings of humility flooded Dr Kelland, as she was featured alongside academics that she really admired, such as Dr Janeke Thumbran and Dr Babalwa Magoqwana, who were in last year's feature.
Although she was dubbed a phenomenal woman, she finds it strange to think of herself this way. She said: "I think I have been recognised here because of my work towards eradicating gender-based and sexual violence. However, my work in this regard is modest. In my efforts to do what I can to help those positioned as especially vulnerable to these forms of violence, I focus on education, on raising awareness, and shifting mindsets." Her impact within society spreads wider than just the Rhodes University community, as she is also the Founding secretary of the Eugenia Nothemba Gxowa Foundation (ENGF).
Dr Kelland was approached by ENGF Chairperson, Nomkhitha Gxowa, at the SADC PF Women's caucus, where she was asked to consult on the development of a model law for GBV in the SADC Region. Nomkhitha wanted to start the foundation in her mother's name and particularly focus on forced child marriages, as her mother was a child bride. The foundation was then named after Nomkhitha's mother, Eugenia Gxowa.
She regards herself as homegrown at Rhodes University as she began her studies in 2001 from undergraduate, Honors, Masters and PhD under the supervision of the Philosophy department. "After my PhD I held a post-doctoral position with Professor Catriona Macleod in the Critical Studies in Sexualities Research Unit for a year, before returning to my home department—Philosophy. In my efforts to do what I can to help those positioned as especially vulnerable to these forms of violence, I focus on education, on raising awareness and shifting mindsets. It is how we think about sex, gender, and sexuality that form the foundations of our rape culture. If we can shift these foundations, then the structure might collapse," she added.
The 40-year-old is working around the clock to contribute to shaping and developing the youth. "Through IiNtetho zoBomi: Conversations About Life' (IZ)—the flagship engaged ethics course designed and facilitated by the staff and students of the AGCLE we aim first and foremost at personal transformation. We are informed by feminist consciousness-raising speak-outs; IZ aims to raise our students' critical awareness of themselves, those around them, and their role in transforming social reality. This work inevitably engages difficult questions surrounding gender, race, class, sexuality, etc, as well as the intersections between these and how they form not only identities but also the very real material conditions that we have to navigate if we hope to exercise our personal freedom in the ways we deem fit," she said.
The work that Dr Kelland has done and continues to do proves her to be a phenomenal woman, from her teaching to her community engagement. She is proof that not all heroes wear capes, some run foundations and change people's lives, and that is her superpower.