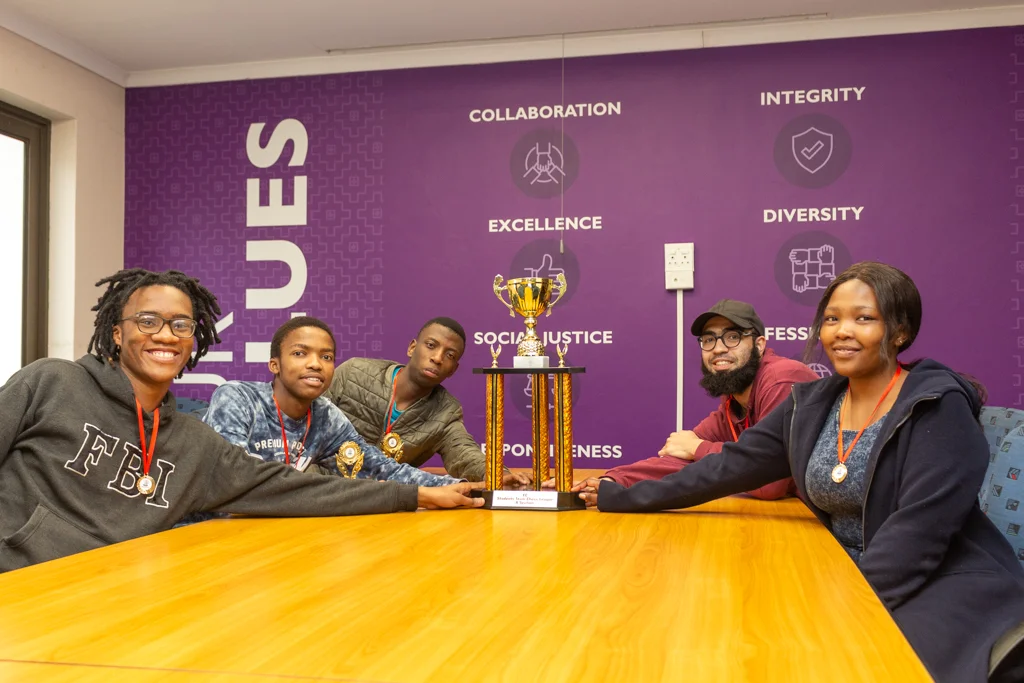 Rhodes University's chess team has made history by clinching the provincial chess league trophy over the weekend. The five-member team played their last game at Walter Sisulu University's (WSU) Komani campus against WSU. Captain and Chairperson of Rhodes University Chess Club, Lucas Mnguni, attributed the win to the team's dedication, hunger, and hard work.
"Our team has come a long way. We have had challenges, but the teamwork, dedication and enthusiasm have kept us going and have won us the league. Our advantage has been that we went to different tournaments, which has prepared us mentally for a league win," said Mnguni.
Mnguni said the league is the biggest trophy the team has won so far, but it hasn't been their only achievement. They have earned over 20 medals this year alone, and he and another team member, Lindokuhle Mqadi, were named the best players in the league. Six Rhodes University Chess club players have qualified to play in the provincial tournament scheduled at WSU on 30 September 2022.
The 20-year-old Mqadi said: "These guys are the strongest I have ever played with. When everyone brings their A-game, we can win and beat any team. On a personal level, my game also improved, and I would not have received the personal accolade without the team."
Team member and Student Representative Council President Botlhale Modisaotsile said the team's wins have been consistent, as they also recently won the Nelson Mandela University Chess Festival. "This is a significant milestone for the team. Before this, we played very well in the Legends Chess Club open. I, the captain and Lindokuhle were the top three players. It feels good to see Rhodes University Chess back on the map, and we would love to call on the University to support the club," said Modisaotsile.
Deputy Chairperson of the Rhodes University Chess Club, Maletapata Moshoeshoe, the only woman in the team, said being a woman in the chess industry is difficult, but her team is very supportive. "I decided to play chess because it looked like an interesting game, and I like challenges. When someone tells me that I can't do something, I also want to prove them wrong – and that's why I like chess," she said.
The last team member, Dawood Kroutz, said they have proved themselves a force to be reckoned with in the chess industry. "We have beaten some of the very best, so we are trying to show what is possible if you work together."
The club is without a coach and does not have a club kit. Kroutz said they would appreciate getting a kit to increase their sense of unity. "We all would look as one, and it would definitely boost morale," he concluded.