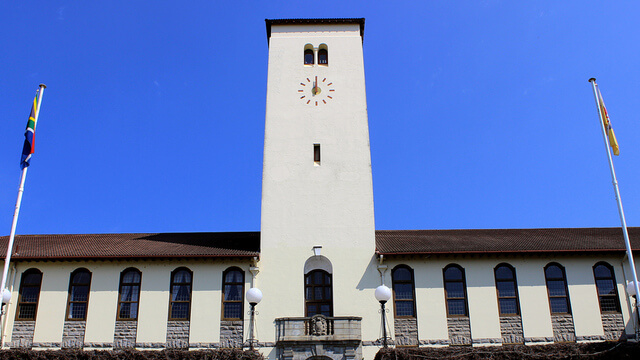 Claims and counter claims regarding an alleged sexual assault incident involving a lecturer and a student recently featured prominently on various media platforms.
The incident was reported to the Anti-Harassment and Discrimination Manager in June 2021, four days after it occurred. In a two-hour consultation between herself and the complainant, the Anti-Harassment and Discrimination Manager explained the sexual assault reporting process, as laid out in the Sexual Offences Policy for Students.
The policy recognises complainants in such situations by according them agency based on the explanation of the options that are open to them. These include referring the case for internal disciplinary action or referring the matter to the South African Police Service (SAPS). The options were explained and the implications of each option were clarified.

After much discussion, the complainant elected to report the case to the police. The Anti-Harassment and Discrimination Manager contacted the SAPS, and two female police officers were sent to meet with the complainant at the Anti-Harassment Office to take a statement. The complainant was transported to hospital for further management of the case. The standard Leave of Absence application process was explained with the offer to help with its facilitation, as may be required. Psychological support was offered to the complainant, but she indicated that she was already seeing a private psychologist at the time.

Once a case is opened with the police, Rhodes University cannot enact its own parallel investigation as this might compromise the police case. The intention is also to avoid re-traumatising the survivor as they would have to recount their experience twice.
In any event, where the criminal investigation process is completed, the University, with the consent of the complainant, may utilise the available information shared with the police to assess the matter.
As such, any correspondence about the case was between the complainant and the state's legal team and not the University's. There was no involvement in the matter by the University prosecutors.
The University has been made aware that no suspect was charged and the criminal case was closed by the prosecuting authority.
The lecturer is currently on special leave.
The Vice-Chancellor, Dr Sizwe Mabizela, met with students early this week where issues related to the matter were discussed.
The University continues to provide physical, psychological and emotional support to the student and is making the necessary academic arrangements for her. She has been placed in safe house and the University is in contact with the family.
Given the sensitivity of any allegations of sexual assault, Rhodes University cannot share any further information.
The University condemns all acts of harassment, sexual assault, and gender-based violence and urges all students that are faced with acts of harassment, discrimination or sexual assault to report these incidents to the Anti-Harassment and Discrimination Manager for support and assistance.