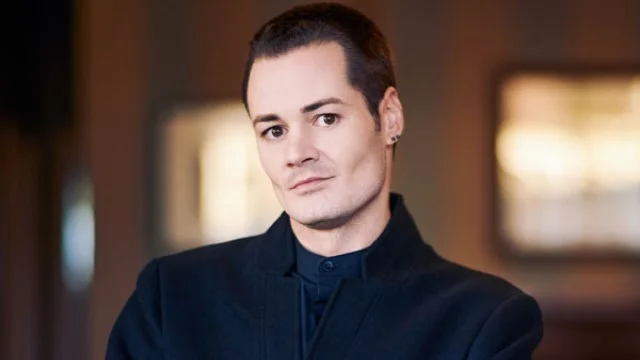 By Luvo Mnyobe, Masters in Economic Journalism student
Rhodes University lecturer and project manager for the First Physical Theatre Company, Gavin Krastin, has been awarded the prestigious Standard Bank Young Artist Award (Performance Art) for 2021.
Krastin joins over a hundred artists who have received the award since it was established in 1981 and is among six winners for 2021.
On winning the award, Krastin said, "It is deeply humbling to be appreciated for years of hard work, dedication and sacrifice – which has now been acknowledged and validated with the award."
The Standard Bank Young Artists awards were created to celebrate emerging South African artists who "live their personal truth through their art". Award recipients are awarded a cash prize and financial resources for an exhibition at the National Arts Festival.
Krastin, originally from Cape Town, said that Rhodes University and Makhanda, known as the Creative City, have played a critical role in his development as an artist.
"I was a student at Rhodes University, so my earlier work began at the university. Many of my ideas had been nurtured and refined as a student at the Rhodes University Drama Department," he said.
Krastin is a multidisciplinary artist whose work straddles performance art, live art and scenography. His work spans the domain of theatre, visual arts and contemporary performance art.
Through this expansive list of artistic practices, Krastin uses his art to challenge the audience, whether through the theatre space or an art gallery, with discomforting meditations of the body.
"I think a lot of the time, art or performance tries to escape the messiness of the human body or to escape the politics of how bodies, places, feelings are represented and presented," said Krastin.
He added that he uses his art as a vehicle that the audience uses to mediate the discomfort of these body politics and representations.
"Through my work, I aim to leave the audience with more questions than answers because I create art that doesn't necessarily escape from the tricky terrain of representing the human body. Instead, it is a trip in the seepage and spillage of the difficulty and awkwardness of bodies," he said.
He admits that, at times, his art is profoundly confrontational and shocking.
"I do think that while my work is confrontational, it is often underscored by reverence and cynicism, with a tongue in cheek approach that creates a space for debate, de-escalation and a lack of consensus," he said.
All the above attributes are often needed to create wholesome conversation, which Krastin's art achieves, initiating a conversation with his audience.
Krastin has a deep appreciation for education. He graduated with a Bachelor of Arts in Drama and Art History and Visual Culture, Bachelor of Arts with Honours in Drama and a Master of Arts, all with distinction at Rhodes University.
"My whole childhood, I have always had curiosity. I was fortunate to explore this side of myself in art school, and it was through learning the craft at university that I began to see myself as an artist," he said.
He added that not everyone necessarily has to go to university to have a true appreciation of artistry.
As a lecturer at the Rhodes University Drama Department, where he teaches directing, he has taught hundreds of students who have benefited immensely from his ability to create an engaging environment for his students to be as expressive as they can be.
Denzel Nyathi, a third-year student, said, "Gavin has been an amazing teacher to me as a developing artist. He has made me want to explore further. The way his mind works has made me more critical of the directorial elements of any performances that I take part in as a performer and even as a viewer."
Outside of his formal teaching work at the University, Krastin is the founder of Live Arcade, a platform he uses to teach live performance to younger artists.
"Each year, I work with a handful of young artists interested in live art and performance art. These young artists are supported and given resources to make new works. Through mentorship, they are given an opportunity to upskill, exchange skills, and extend their understanding of art," he said.
Krastin hopes to use the award, which comes with a well-supported commission of large-scale installation at the National Arts Festival, to bring younger artists on board.
"I hope that my work has contributed to the beautiful, dynamic and incredibly talented queer community in South Africa," he concluded.