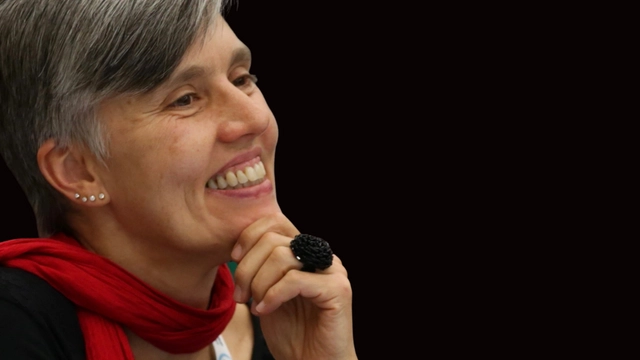 At its graduation ceremony on 31 March 2023, Rhodes University will confer a degree of Doctor of Laws (LLD) (honoris causa) on Professor Debra Roberts, who heads the Sustainable and Resilient City Initiatives Unit in eThekwini Municipality.
Prof Roberts is also the Co-Chair of Working Group II of the Intergovernmental Panel on Climate Change (IPCC) in the Sixth Assessment cycle (AR6).
She is a global authority on urban biodiversity, climate change and resilience issues that maintains an H-index of over 40 despite being a full-time local government practitioner. She has won numerous awards for her ground-breaking work and leadership in Durban.
Prof Roberts established the Environmental Planning and Climate Protection Department of eThekwini Municipality, which she led from 1994 to 2016. She is well known for her work in designing the Durban Metropolitan Open Space System and the development of Durban's Municipal Climate Protection Programme which focused on issues of climate change adaptation.
In 2013, she was appointed as the city's first Chief Resilience Officer and led the development of the city's first resilience strategy and related implementation plan.
On a national level, Prof Roberts was a climate change negotiator for South Africa under the United Nations Framework on Climate Change until 2015, drawing strongly from her local experiences in the eThekwini Municipality in her global policy work.
Prof Roberts is a globally respected scientific expert on climate change adaptation. She was a Lead Author of Chapter 8 (Urban Areas) and a Contributing Author to Chapter 12 (Africa) of the Working Group II contribution to the IPCC's Fifth Assessment Report.
She was elected as Co-Chair of Working Group II for the IPCC's Sixth Assessment cycle in 2015, the first time in the history of the IPCC that there has been a South African Co-Chair and the first woman from Africa to hold such a position. In this role she has successfully co-led the preparation of all the Working Group II products in the AR6 cycle. This has included three Special Reports and the Working Group II main assessment report. She is also a member of the Core Writing Team and Scientific Steering Committee for the AR6 Synthesis Report.
She has sat on various international bodies focused on urban issues and climate change. Prof Roberts was a member of the Sustainable Development Solutions Network Thematic Group on Sustainable Cities involved in mobilising support for the creation of a city-focused Sustainable Development Goal (SDG 11). She was also a member of the Steering Committee of the United Nations Secretary General's 2019 Climate Summit; an advisor to the Global Commission on Adaptation - under the leadership of Ban Ki-moon, Bill Gates and Kristalina Georgieva, and is member of the UCLG-UBUNTU Advisory Group providing advice to the international Presidency of UCLG (United Cities and Local Governments).
Prof Roberts has received numerous honours for her work, including Honorary Professorship at the University of KwaZulu Natal (her alma mater) and Honorary Doctorates from the University of Twente (Netherlands) and the University of Cape Town.
In 2014, the AfriCAN Climate Consortium awarded her their AfriCAN Climate Research Award. She was the 2016 Barbara Ward Lecturer of the International Institute for Environment and Development. In 2019 she was listed public servant organisation Apolitical as one of the 100 most influential people in climate change policy in the world.
Prof Roberts is well respected for her brand of leadership, which focuses on collaboration and mentorship – especially of young women scientist-practitioners. Many of her protegees have become leaders in their own right, and have pursued further studies – including at Rhodes University.
"It is a tremendous honour to receive this recognition from Rhodes University. Not only for myself, but also for all the practitioner-scientists working in the world's cities using science every day to make a difference in people's lives and helping to create a more just and sustainable planet," she said.
Rhodes University Vice-Chancellor Professor Sizwe Mabizela highlighted Professor Roberts' immense national and international contributions to climate change issues in cities as deserving of an honorary doctorate. "She is recognised and celebrated as a global authority on urban ecosystem-based adaptations. I am delighted that the Rhodes University community has seen it fit to honour your many and significant contributions," said Professor Mabizela.