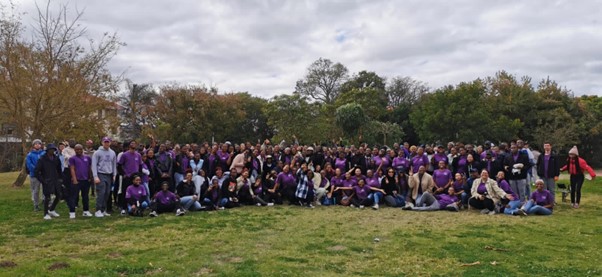 By Chipo Simbi
As the 2023 academic year begins, the Rhodes university mentorship program is excited to welcome first-year students and assist them in this beautiful and exciting journey they are about to embark on. Rhodes University prides itself on excellent retention and throughput rates. For Rhodes to sustain its performance in relation to retention, throughout and graduation rates, it aims to keep strengthening its claim as an institution of solidarity and care, one that deliberately builds the resilience and character of its students.
In 2022 the RU Mentoring Program was pioneered through the Centre of Higher Education Research, Teaching and Learning in collaboration with the Division of Student Affairs and the Rhodes University Community Engagement.The main aim of the program is to bridge the gap between high school and tertiary education by providing psycho-social support to our first years. First Time Entry students (FTEs) usually face difficulties adjusting to university life; however, having someone who has walked this same path or had the same experience as a mentor has proved to assist our students to transition from school to university and to adjust to university life.
Mentorship is vital to a university student's development, providing guidance and support from experienced and senior peers. The RU mentorship program pairs first-year students with senior residence mentors or Oppidan mentors who have volunteered to be mentors. Interacting with mentors helps students to gain valuable insight and guidance as they begin their university journey.
The program not only provides academic advice but also helps students to develop their skills and knowledge. Mentors act as a sounding board for ideas, provide feedback and guidance on academic and social issues. They help students identify areas where they need to improve and provide guidance on finding resources and support to do so. Mentors act as role models, providing inspiration and motivation for students to achieve their goals. They also provide a supportive and encouraging environment for students to take risks and explore new opportunities. Feedback from the 2022 group has shown that mentorship has helped our students to build their confidence and self-esteem.
The 2023 RU mentorship program is committed to providing first-year students with the support and guidance they need to succeed. The program is designed to help students navigate the challenges of university life and provides them with the tools and resources they need to achieve their goals.
The RU mentorship program is an invaluable resource for first-year students. The mentors look forward to supporting our first-year students throughout their university journey.