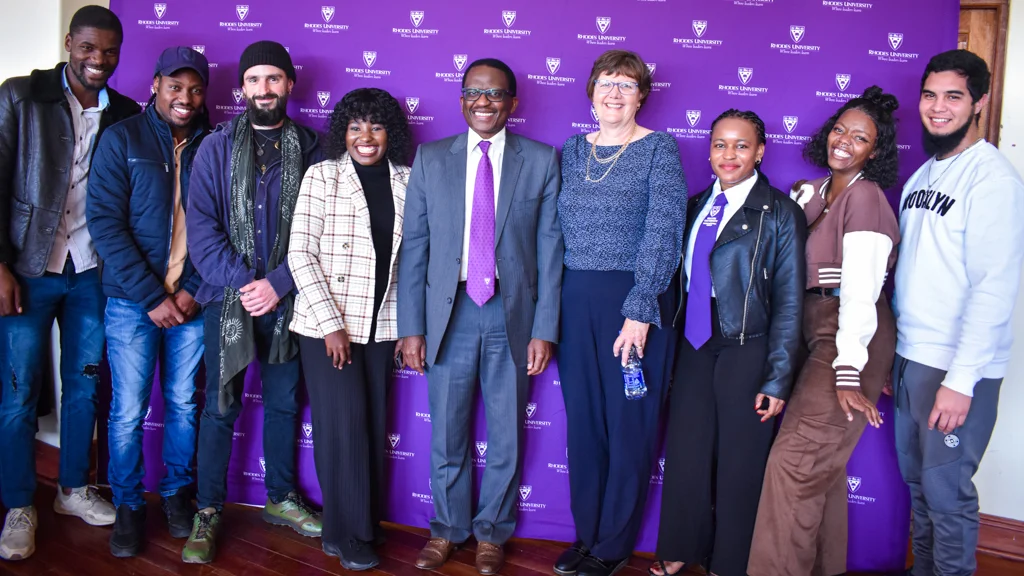 Rhodes University Vice-Chancellor, Professor Sizwe Mabizela, welcomed 61 graduates to campus this week as they joined the University as part of the Presidential Youth Employment Initiative (PYEI) programme.
The PYEI aims to equip young graduates with skills and competencies to enhance their future employment prospects. In a recent report, Statistics South Africa reported that in the first quarter of 2022, unemployment among graduates between the ages of 15 and 24 years declined from 40.3% to 32.6%, while, in the same period, it increased by 6.9% to 22.4% for graduates in the age group 25 to 34 years.
"These are the young people who are locked out of economic activity in this country. This is a colossal waste of human talent. This is a national crisis, which the COVID-19 pandemic has exacerbated. One of the most significant barriers to youth employment is the lack of work experience. A recently graduated student has nowhere to buy work experience. We need to create and support work experience for our youth so that they can gain work-readiness skills that can lead to securing longer-term employment opportunities," said Professor Mabizela.
The interns have been allocated to 35 departments at Rhodes University, made up of 26 support departments and nine academic departments. Of the 61 interns, 38 are female, and 23 are male.
Professor Mabizela said the University had planned training activities and programmes to enhance employment prospects and improve their readiness. These are CV drafting, job searching strategies, interview preparation, how to conduct themselves at work and entrepreneurship skills.
One of the interns, 22-year-old Nasiphi Tafane, who holds a Bachelor of Arts in Human Resources and Industrial Psychology at Nelson Mandela University, said she feels fortunate to be part of the programme, which is a stepping stone for her. 23-year-old Ethan Langson, who studied Bachelor of Fine Art at Rhodes University, said: "I think this is a great experience for me; it's exciting. I was a student helper at Data Processing, so I am acquainted with what's happening within the department.
Lwando Ntenda, a Rhodes University graduate who holds a Bachelor of Arts in Journalism, Media Studies and Anthropology and Postgraduate Diploma in Media Management, said: "This programme is a great opportunity for graduates because when you check the statistics of people getting R350 from the government, there are a lot of graduates there. We can at least afford to survive month to month until we get employment."
Human Resources Director Susan Robertson advised the interns to make the best of their time at Rhodes University. "You must always challenge the status quo, keep pushing the boundaries, and see how far you can go. We are not always comfortable with change, but it is inevitable," she said.
"There is no dignity in poverty and unemployment; nor is there any virtue in poverty and unemployment. These lead to social exclusion, disengagement, frustration, hopelessness, and despair. This is why Rhodes University is raising its hand to address youth unemployment. We want to give our youth a sense of hope for a better tomorrow," concluded Professor Mabizela.