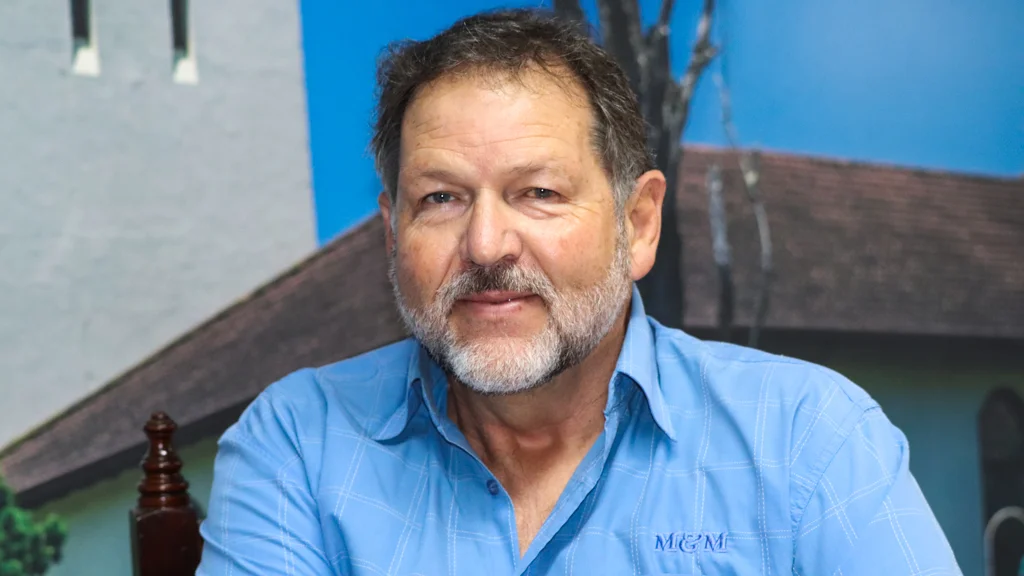 Dedication, enthusiasm, and love for his job have made Dawie Van Dyk's promotion to Director of Facilities and Infrastructure at Rhodes University possible. Van Dyk arrived at Rhodes University in March 2014 and assumed the responsibility of Deputy Director: Facilities Services, and in May 2022, he became the Deputy Director of Projects, Space and MIS.
The newly-appointed Director brings a wealth of experience to the Built Environment. The institutions and organisations he has worked for include the Central University of Technology, where he worked as a Senior Director: Facilities Management, the Department of Education as a Building Inspector, Free State Provincial Government as a Computer Programmer and McLachlan du Plooy Surveyors as a Quantity Surveyor.
Hailing from Bloemfontein, van Dyk holds a BSc degree from the University of Free State. He has also equipped himself with various short courses relating to project management, administration, and customer services.
Being 28 years in the Higher Education sector has afforded him the understanding of the sector and the unique challenges of the sector. "I have worked closely with the residential operations and academic departments, and I am optimistic that I will manage the maintenance of Rhodes University residential and academic buildings. I am positive that we will continue with the successful implementation of the major and minor capital projects as well as managing the maintenance of sections and improve the fire safety of all University buildings," he said.
Van Dyk said he was grateful that the University had entrusted him with the responsibility of Director of Facilities and Infrastructure. "I am thankful for the opportunity the University has afforded me, and I hope to make a positive difference to the university. As a transformative University, we have much work to do to make our campus conducive to a vibrant student," he added.
He acknowledged that his task is challenging and that there are major big projects over the medium that he will be ultimately responsible for. He said some of the projects include the upgrade of the Main Admin Block and the ChemPharm building together with the new Institute of Nanotechnology Innovation building, apart from certain prioritised residence and academic building refurbishments. This is apart from the planned and ad-hoc maintenance that has to be carried out. He said he aims to make the Facilities and Infrastructure Division more productive, efficient, and effective.
Van Dyk said he and his team would need to consider sustainable alternate plans and reduce the University's dependency on the public electricity supplier and the municipality's water supply. He said grey water is a high priority and will explore the best way to roll out this project once the research and pilot is deemed successful.
"This appointment is the culmination of my experience in facility management in higher education, and I am glad I can finish at this level. It is indeed a huge professional and personal achievement," van Dyk concluded.