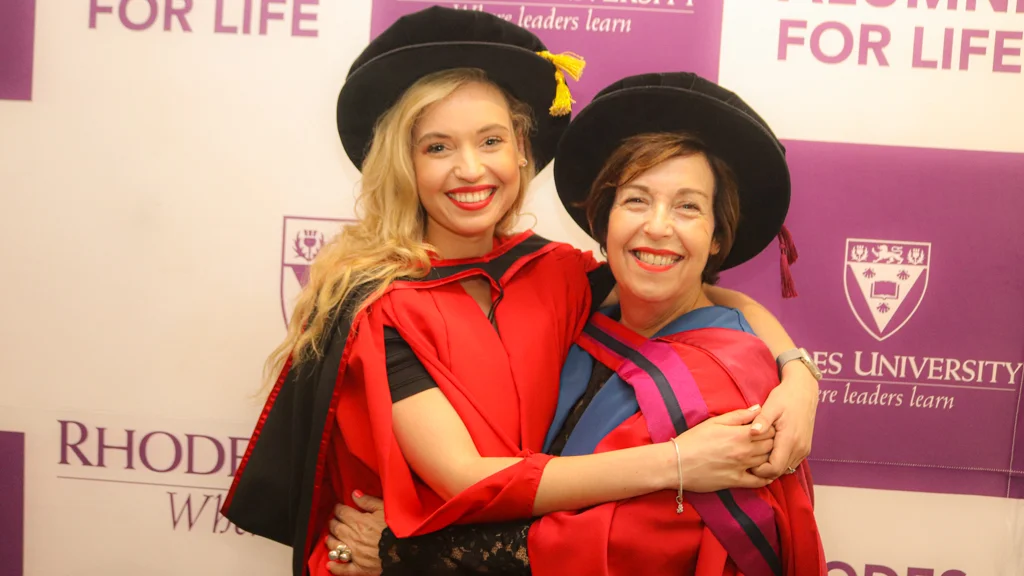 By Denzel Nyathi
This week, Rhodes University Vice-Chancellor, Professor Sizwe Mabizela, warmly welcomed 81 new staff members to Rhodes University. The 81 staff members started at the University from January until October 2022. In an intimate and fun event hosted at the Senior Common Room, Professor Mabizela said this was an opportunity for the new staff to get to know one another. In attendance were Deans, Heads of Departments, Directors and Managers.
The Director of Human Resources, Susan Robertson, said: "Your contribution is integral to the success and sustainability of Rhodes University. You play a part in making Rhodes University a place of hope, a place of aspiration and a place of inspiration." She said one of these aspirations was to see the institution constantly shaped for the better by the many hands which make its functioning possible. "I would like to encourage you to take advantage of your newness, and ask questions, challenge the status quo and urge us to think about things differently," she added.
Professor Mabizela urged the newest staff members to "please challenge the status quo, and [not to allow their] eyes to be corrupted".
Of the 81 new staff, 69% are females; 31% are males. The racial breakdown showed that 93% were black, with 7% being white. Bringing the ethos of transformation to the forefront, the Vice Chancellor cringed at the necessity of using the persevering Apartheid-era racial groupings. However, even with that said, he acknowledged that the male/female breakdown statistics do not invalidate the complexity of the gender spectrum and those who might not identify with those labels.
"The categorisations should only serve as a marker of the progress made towards redressing the Apartheid and colonial inequities," he stated. Thereafter, the tone of the speech went on to be more celebratory as Professor Mabizela welcomed all, from cleaners to gardeners, wardens and all the other integral parts of the University functioning. He reminded everyone of the responsibility that is associated with being the greatest contributor to the GDP of Makhanda.
"We invite you to take advantage of the many opportunities available to you; to partake with many, and grow intellectually, socially and personally," he urged. As the speech concluded, the attendees mingled and danced to the DJs retro South African hits. It was clear from the easy-coming jubilee that everyone in the room, both old and new staff, were excited to see where these new professional relationships might take them.