LLB (NWU), LLM cum laude (UWC)
email: g.mathiba@ru.ac.za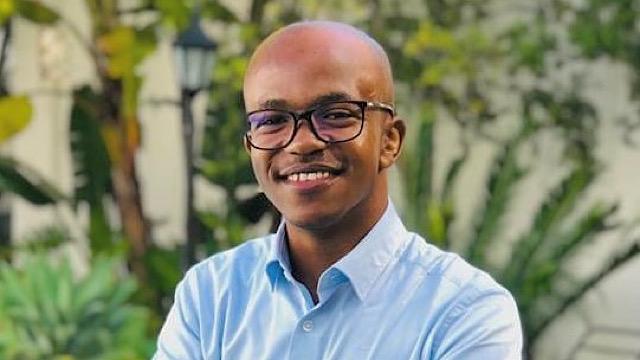 Gaopalelwe Mathiba (24) holds an LLB degree from the North-West University (NWU) and an LLM degree (with distinction) from the University of the Western Cape (UWC). He is currently reading for a PhD in a broad field of Property Law, but focused specifically on mining-induced evictions and resettlements, at the University of Cape Town (UCT). He joined the Rhodes Faculty of Law in September 2020 after serving as a doctoral researcher for the DST/NRF Research Chair: Mineral Law in Africa at the UCT Faculty of Law. He is also serving in several local law journals, including the South African Journal on Human Rights and Journal of Law, Democracy & Development. His teaching and research interests are focused on the constitutional aspects of property law; in particular how they relate to matters around evictions, land and community interests. He also writes seasonally on the fields of public administration, human rights and democratisation.
Publications:
Book Chapters
Mathiba G "Strengthening The Gambia's Electoral Regime: A Quest for Inclusive and Participatory Democracy" in Nabaneh S et al (eds) The Gambia in Transition: Towards a New Constitutional Order Pretoria: Pretoria University Law Press [forthcoming].
Mathiba G & Mostert H "The Mine Community Displacement and Resettlement Conundrum in South Africa: Mapping the Conceptual, Infrastructural and Institutional Flaws" in Graham N et al (eds) Handbook of Property, Law & Society London: Routledge [forthcoming].
Journal Articles
Mathiba G "The Constitutionality of the COVID-19 Moratorium on Evictions in South Africa" in Boggenpoel Z et al.(eds) Property and Pandemics: Property Law Responses to COVID-19 Claremont: Juta (2021) at 208-228.
Mathiba G "Corruption in Land Administration & Governance: A Hurdle to Transitional Justice in the Post- Apartheid South Africa?" (2021) 42(3) Obiter at 561-579.
Mathiba G "Rethinking the Regulation of Mining Activities in a Declared Protected Environment: MEJCON Case Analysis" (2021) 34(2) Speculum Juris 146-155 [with K Lefenya].
Mathiba G "Corruption, Public Sector Procurement and COVID-19 in South Africa: Negotiating the New Normal" (2020) 55(4) Journal of Public Administration 642-662.
Mathiba G "Book Review: Exploring the link between poverty and human rights in Africa - Ebenezer Durojaye & Gladys Mirugi-Mukundi (Eds)" (2020) 20 (1) African Human Rights Law Journal 346-353.
Mathiba G "Book Review: Decentralisation and Constitutionalism in Africa - Charles M Fombad & Nico Steytler (Eds)" (2020) 50 Publius: The Journal of Federalism 1-6.
Mathiba G "Book Review: South African Schooling: The Enigma of Inequality - Jonathan D Jansen, & Nic Spaull (Eds)" (2020) 18 (3) Journal of Transformative Education 251-259 (co-authored with Tshiamo Nkoana).
Mathiba G "Revitalising the Role of the Auditor-General under the Auspices of the Public Amendment Act 5 of 2018: A Quest for Public Financial Accountability" (2019) 54 (4) Journal of Public Administration 532-545 (co-authored with Kesolofetse Lefenya).
Mathiba G "Can a Provincial Government under National Intervention Intervene in a Municipality?" (2019) 14 Local Government Bulletin 1-5.
Mathiba G "The Role of the International Monetary Fund (IMF) in Relation to Social Protection" (2019) 20 ESR Review 25-27.

Mathiba G "Evictions and Tenure Security in South Africa: A Review of Baron and Others v Claytile (Pty) Ltd and Another (2017)" (2018) 19 ESR Review 11-15.
Last Modified: Wed, 12 Jan 2022 17:01:51 SAST