Commerce and Law
Information Hub:
Level 3, RUL Main Library
Library Staff:
Principal Librarian - Ms Jill Otto
BA, HDipLib, PGCE (Rhodes)
j.otto@ru.ac.za Tel: 046-6038062
Librarian - Mr Mbuleli Mpokela
B.Bibl (UNISA); B.Bibl Hons (UKZN)
m.mpokela@ru.ac.za Tel: 046-6037339
Librarian - Ms Sue Rionda
BA (Rhodes), AUDIS (Natal), BBibl Hons (Natal)
s.rionda@ru.ac.za Tel: 046-6037339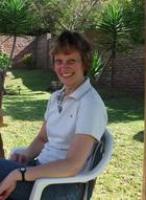 Faculty Liaison:
Commerce Faculty: Accounting, Economics, Information Systems, Management, Rhodes Business School
Law Faculty: Law Faculty, Rhodes Law Clinic (Grahamstown & Queenstown)
Subject Collection:
Economics; Law; Commerce (Domestic & Foreign), Communications, & Transport; Home economics; Management; Accounting; Advertising & Public Relations.
Physical collection & space:
Books, Print journals, Reference books.
Chill area, 2 group study rooms, 12 user stations, Laptop plug points, x2 B/W copy/printers.
Languages Spoken in the unit:
English & isiXhosa.
Last Modified: Wed, 21 Oct 2020 17:11:04 SAST