Vuyo Nkayi
Office Administrator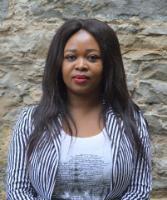 Email: v.nkayi@ru.ac.za
You can find me in Room 19, opposite the top of the stairs in the department.
I matriculated at Victoria Girls' High School and went to study Marketing and Tourism at Nelson Mandela Metropolitan University were I obtained my Diploma in 2006.
My role is to provide an administrative and secretarial service to the department. This includes the staff of the department and students of the department. I also assist other individuals/groups requiring the services/products of the department.
Last Modified: Wed, 12 Feb 2020 23:13:17 SAST