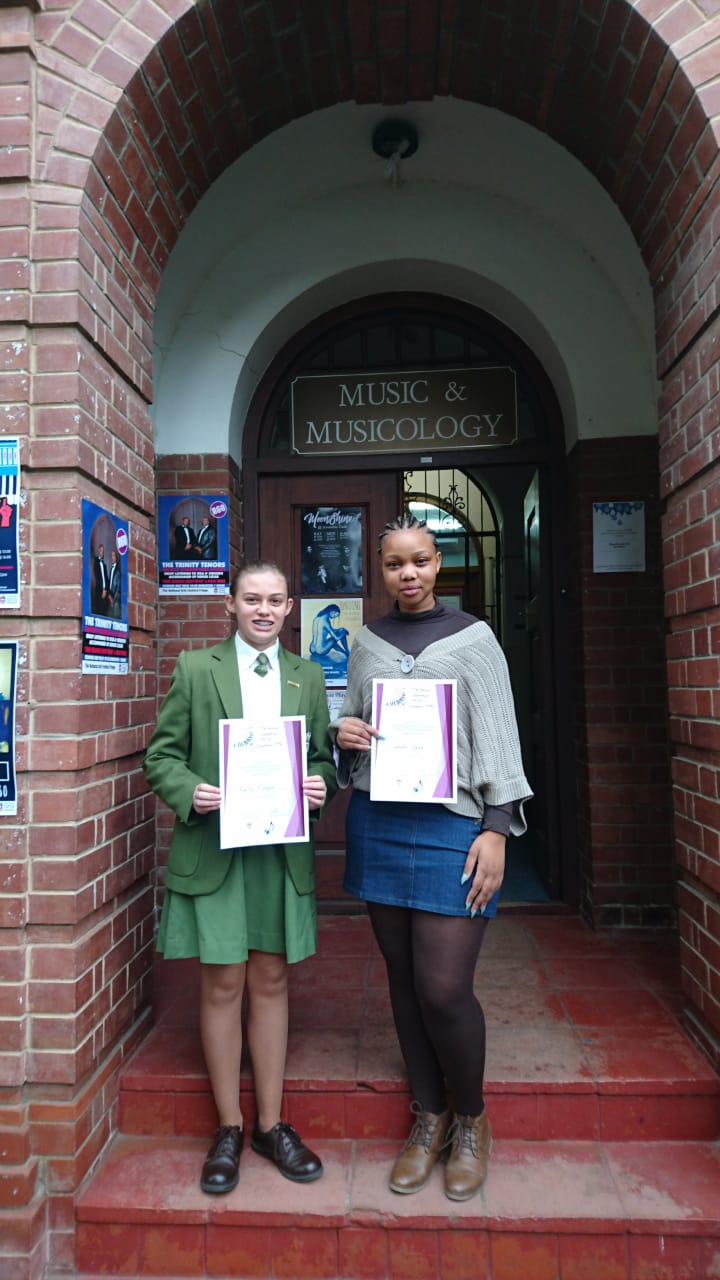 Rhodes > Music > Latest News
National Grahamsown Music Competition Results
Date Released:
Mon, 9 July 2018 11:21 +0200
The 12th National Grahamstown Music Competition 2018, hosted by the Department of Music and Musicology Rhodes University from 21-23 June 2018, was an inspiring three days of exciting music-making. Taking place annually the weekend before the NAF kicks off, the NGM competition inevitably leaves audience members, teachers and young performers with the happy impression that SA youngsters have musical talent beyond measure. This year's competition was no exception, with our young performers once again displaying astonishing musical prowess on the Beethoven Room's stage.
Adjudicators Mr Lwazi Mkula (VP teacher) and Dr Tessa Rhoodie (UP senior lecturer) had the difficult task of selecting three prizewinners in each category as well as 4 individual prizewinners. Most notable this year were the strong performances of 11 local contestants, three of whom (Eva Vassiliou KC, Emily Morgan DSG, Sivinathi Sikina VG) made the cut to the semi-finals. Ms Morgan went on to win first prize in the Senior category while Ms Sikina placed 2nd. The two young ladies shared the prize for the best Grahamstown entrant.
The results were as follows:
Junior:
1. Madison le Roux (Piano Western Cape)
2. Kumkani Kabane (Baritone Eastern Cape)
3. Robyn Hough (Clarinet Eastern Cape)
Senior:
1. Emily Morgan (Piano Eastern Cape)
2. Sivenathi Sikina (Piano Eastern Cape)
3. Matthew Perry (Saxophone Eastern Cape)
Tertiary:
1. Yohan Chun (Piano Western Cape)
2. Lihle Mabhula (Flute Western Cape)
3. Grant Snyman (Clarinet Eastern Cape)
Best pianist: Yohan Chun
Best woodwind player: Lihle Mabhule (flute)
Best string player: Joas Erasmus (violin)
Best Grahamstown entrant: Emily Morgan (piano) and Sivenathi Sikina (voice)
Source:Prof. C. Foxcroft