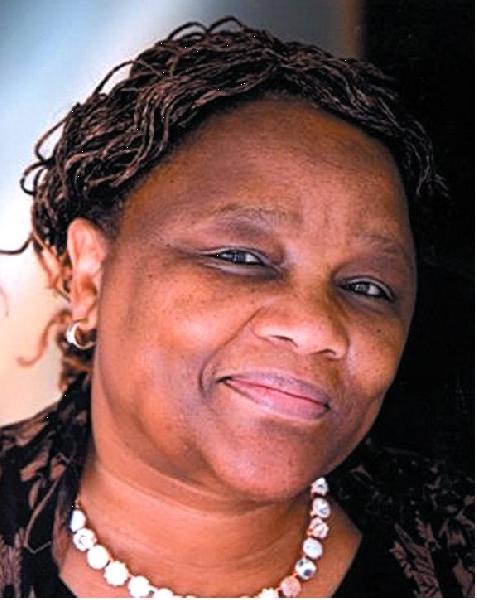 Tebello Nyokong has again been honored for her outstanding work in the field of Science when she was awarded an Honorary Doctorate of Philosophy from The University of South Africa recently.
Nyokong is a professor at Rhodes University and currently DST/NRF Research Professor of medicinal chemistry and nanotechnology and Director of the DST/Mintek Nanotechnology Innovation Centre -Sensors. She is also an Adjunct Professor at the University of Tromso in Norway.
Despite her busy academic career, Professor Nyokong continues to help other female scientists in Southern Africa to write research papers and apply for funding.
As the only woman in her earlier years in her department at Rhodes and as a mother of two adult children, Prof Nyokong is familiar with the academic loneliness female scientists often experience as well as the challenges of combining a career in science with the demands of raising a family. At the same time, she is convinced of the importance of women researchers.
Prof Nyokong continues to do outstanding work in training chemists, particularly women, in the sophisticated skills needed to keep South Africa at the cutting edge of scientific development.
"South Africa has some of the finest Universities in the World. You can receive world class education in South Africa, but there are still people from the old school who believe education is better in Europe, North America and so on. This is not the case," says Nyokong.
"We are (in South Africa) leading in many areas of research. For as long as we have world-class facilities, we will attract brilliant minds from anywhere in the world.
"People talk of brain drain, I see a lot of brain gain!" she reiterated in her speech."
In the light of this year's graduation rates at Rhodes University, where incidentally, more women graduated than male students, we can only assume students, in particular women, are heeding her call to give back to South Africa and to become active contributors to the scientific community.
Source:
Please help us to raise funds so that we can give all our students a chance to access online teaching and learning. Covid-19 has disrupted our students' education. Don't let the digital divide put their future at risk. Visit www.ru.ac.za/rucoronavirusgateway to donate