Defending the 'Public Good' in Postgraduate Studies
Date Released : 10/09/2018
The debate over the role of higher education in relation to the public good overlaps with an increasing scrutiny of government funding and the state's involvement in higher learning institutions. Having professionally skilled citizens is largely considered an essential condition to societal good, but only to the extent that they serve society. If the very costly postgraduate education is not a public good, and is simply a private benefit for those students who study at that level and go on to accrue enormous private wealth, then why should it be funded? This was the central theme of the annual Interdisciplinary Postgraduate Conference hosted by the Centre for Postgraduate Studies at Rhodes University in late July. This conference saw postgraduates engage in 'public good' debates about climate sustainability, socio-economic development, the fourth industrial revolution and blue-sky research. The focal point of the discussions was how postgraduate scholars view their work in the context of the societies in which they live – which takes into account (among other things) who the public is, and what constitutes 'good'.
EPE colloquium at Royal Embassy of the Netherlands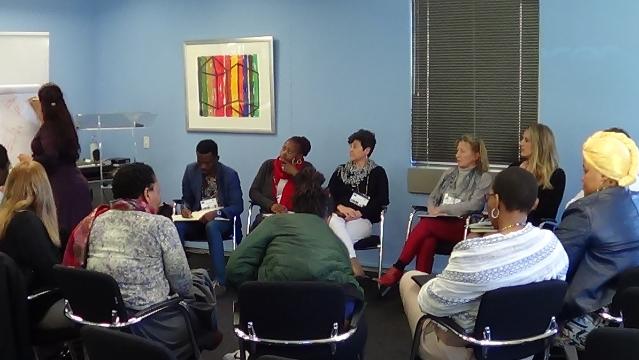 Date Released : 15/08/2018
The recent Enhancing Postgraduate Environment colloquium held at the Royal Embassy of the Netherlands in Pretoria was a celebration of this highly successful project, that has been led by Rhodes University and Vrije Universitieit, while also being an opportunity to interrogate a range of issues pertaining to postgraduate education in South Africa. The colloquium brought together representatives from all 12 institutions in this Erasmus Plus funded project, from the Netherlands, Turkey, Scotland, Germany and South Africa, along with academics, postgraduate students, and DVCs, Deans and Directors of Postgraduate sectors of universities from across the South African higher education system, the DHET, and the NRF. Representatives from Kenyan and Malawian universities also attended.
Postgraduate conference a good place for sharing knowledge
Date Released : 10/08/2018
Rhodes University's 9th Annual Interdisciplinary Postgraduate Conference was held on the 26 and 27 July 2018. The conference was opened by the Vice-Chancellor, Dr. Sizwe Mabizela, who urged those present to consider their role as critical citizens whose research should benefit society. The overarching theme of the conference was "Postgraduate Education is a Public Good ", with the sub-themes: Environmental Sustainability, Socio-economic Development, the 4th Industrial Revolution, and Blue-Sky Research. The conference provided a platform for postgraduate students from all faculties to share their research and to enjoy conversations across disciplinary boundaries.
Article Writing Retreat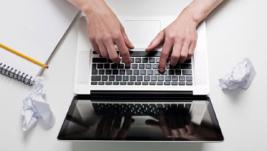 Date Released : 20/04/2018
Postgraduate scholars (Masters and PhD candidates who are working on an article for publication from their studies are invited to attend a fully funded writing retreat. The retreat will take you through the processes of selecting a journal, crafting your argument, drafting your text and article submission. It will also include opportunities to actually sit and write!
Pomodoro Writing Sessions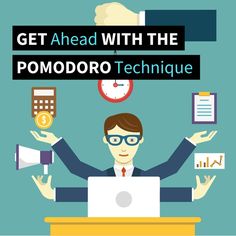 Date Released : 16/04/2018
The Pomodoro technique is a timed reading or writing technique where you sit in silence with fellow scholars for 25-minute slots to focus on your own work. Facebook, Twitter, Emails and Instagram are banned for the duration! Bring along whatever you are working on and join us. The session will comprise 4 Pomodoros and you're welcome to join any or all of them! Pomodoros holds every Tuesdays from 2 pm to 3:30 pm (2 pm, 2:30 pm, 3 pm and 3:30 pm) We'd love to include you in one of our Pomodoro groups so you can benefit from a space to develop your writing and achieve your writing goals. Please complete the information below and we will get back to you. Please email cpgs@ru.ac.za if you have any questions.
Systematic Review Course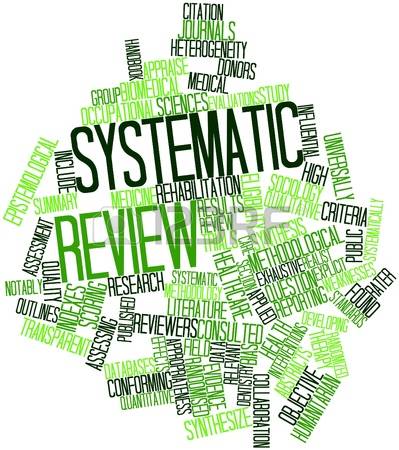 Date Released : 11/04/2018
The Joanna Briggs Institute (JBI) Comprehensive Systematic Review Training Program enables participants to learn how to conduct robust reviews of different types from quantitative and qualitative research, narrative and text, in order to provide the strongest possible evidence base to inform decisions.
Visit by Professor Karl Maton
Date Released : 12/03/2018
Professor Karl Maton's visit was greatly anticipated by the many academics and PhD scholars drawing on Legitimation Code Theory (LCT) for their research. But the crowded room that attended his public lecture on Autonomy Codes also included a number of people who were unfamiliar with the theory or how it can be used to make sense of masses of data where questions of access, power and social justice are paramount.
Going to University
Date Released : 11/03/2018
The launch of the book, Going to University- The Influence of Higher Education on the Lives of Young South Africans, took place at Rhodes University on 5th March 2018. The event was a great success and led to much engaged discussion. Notable in the audience was the Rhodes University Vice Chancellor, Dr. Sizwe Mabizela, and Deputy Vice Chancellors, Dr. Chrissie Boughey and Dr. Peter Clayton
Planning your studies & managing your supervisor
Date Released : 25/02/2018
Despite the heat and the glare from the sun obscuring the PowerPoint slides, there was much engagement and discussion at the seminar on Thursday 22 February held at Steve Biko 1.
Postgraduate orientation programme
Date Released : 19/02/2018
The Postgraduate Orientation programme kicked off to a festive start on Thursday 15 February with a social event attended by scholars and supervisors from across the faculties. There was standing room only and the crowd spilled out onto the verandah as the Deans gave brief examples of the wonderful research being undertaken in this research-intensive institution.
Sustainability for Tomorrow Abstracts
Date Released : 13/11/2017
Fifty-four postgraduate students shared their research at the postgraduate research conference held on 29 and 30 September. The conference, which had the theme: Sustainability for Tomorrow, began with a stimulating keynote by Professor Ahmed Bawa, who is CEO of Universities South Africa. Professor Bawa spoke of the need for research that simultaneously addressed social concerns and pushed back at the current anti-intellectualism prevalent in society. Dr Sizwe Mabizela opened the conference and thanked the organizing committee for their work in making the event.
Strengthening Postgraduate Supervision Course
Date Released : 30/10/2017
This is national course prepares novice supervisors for the complexities of postgraduate supervision. It is accredited and certified and entails attending the full course and completing an assignment.
CPGS Writing Circle

Date Released : 15/05/2017
Writing circles are safe spaces for Postgraduate Scholars to focus on their own writing development. Writing development is often overlooked in the postgraduate journey and yet your thesis is examined as a written text. Writing Circles provide a peer-support structure for becoming a better academic writer. Sign up to join today
Pomodoro Session
Date Released : 26/07/2017
Are you struggling to focus? Try a Pomodoro session. Join us every Thursday from 2pm - 4pm Library 4th level, Margaret Kenyon Reading Room
The Interdisciplinary Postgraduate Conference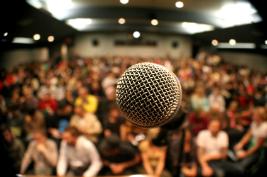 Date Released : 14/09/2017
The Interdisciplinary Postgraduate Conference: "Sustainability for Tomorrow" is happening on the 29th - 30th September 2017 and all are invited. Come and witness research presentations from various faculties. Registration is important to attend the conference.
Postgraduate Research Workshops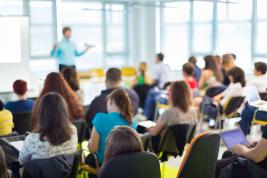 Date Released : 05/09/2017
Three research workshops will be happening on the 7th of September 2017. First one will focus on an ethical approach to science: what is scientific thinking. The second will focus on understanding theoretical frameworks. Thirdly, disseminating your research so that it achieves impact.
Sharing Your Research in The Media
Date Released : 24/07/2017
Join the team from the online newspaper "The Conversation" as they discuss the importance of disseminating research with the public. This session will include a hands-on workshop on how you can do this
Academic Journal Writing Course
Date Released : 01/06/2017
The Academic Journal Writing short course is open to all Postgraduate Scholars and Postdoctoral Fellows. If you're co-authoring with your supervisor, they are welcome too!
The Voice of Young Scientists In South Africa and Beyond

Date Released : 29/05/2017
Do you have an ongoing commitment to improving South African science through engagement in community development, capacity building and mentoring activities? Come and hear more on the talk by South African Young Academy of Science (SAYAS) executive representative Dr Nosiphiwe Ngqwala.
Managing Your Supervisor
Date Released : 21/05/2017
All Postgraduate Scholars are invited to attend a workshop in which we will tackle ways of making sure you get the most from your supervisor.
Next Generation Leaders in Addressing Global Challenges
Date Released : 21/05/2017
The Centre for Postgraduate Studies warmly invites you to a seminar to discuss the role of students as Next Generation Leaders in addressing global challenges
African Research Universities Alliance launched
Date Released : 19/05/2015
Fifteen universities from eight African countries have launched an alliance of research universities, at the African Higher Education Summit in Senegal's capital Dakar.
Scholarship Applications Open

Date Released : 16/07/2015
This year the RU Scholarship division is once again advertising a range of scholarships for postgraduate studies at Rhodes University. These scholarships support scholars in a range of different faculties and we welcome both Rhodes University graduates and scholars from other universities to apply.
Youth Day Dialogues
Date Released : 10/06/2015
The Equity and Institutional Culture Office's main objective is to drive the transformation of the institution towards being an institution whose staff and students' practices are demonstrably informed by a deep appreciation of equality, equity and human rights. The directorate works in partnership with the various divisions and faculties of the university. It also partners with different student organisations.
Postgraduate 'Research in Africa'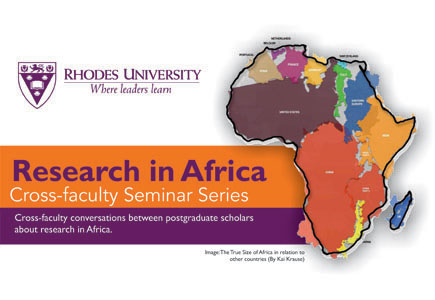 Date Released : 15/05/2015
Postgraduate 'Research in Africa' Cross-faculty Seminar Series kicks off with a seminar on Biodiversity Conservation and Statebuilding in the DRC How can biodiversity conservation be used to enhance co-operation, peacebuilding and statebuilding? This is the question that Deo Kujirakwinja from the Department of Environmental Science raised in the Research in Africa postgraduate seminar.
Sharing knowledge at PhD Week
Date Released : 02/04/2015
Rhodes University Faculty of Education celebrated 10 years of running PhD weeks at the new Education Lecture Theatre.
Rhodes Faculty of Education celebrates 10 years of PhD weeks
Date Released : 16/03/2015
Rhodes University Faculty of Education are celebrating 10 years of running PhD weeks from 16 March to 20 March 2015
Rhodes celebrates postgraduates achievements
Date Released : 21/10/2014
A group of postgraduate students are making waves in their communities after representing Rhodes University on national and international
Rhodes students privileged to have world class nanotechnology equipment
Date Released : 11/12/2014
Having the newly launched Time-Of-Flight-Secondary-Ion-Mass-Spectrometer (TOF-SIMS) located just down the hallway from them in Rhodes
Rhodes position itself for postgraduate studies in Africa
Date Released : 10/12/2014
A new Postgraduate Studies Centre (PGSC) has been established with a focus on expanding the quality,
Near-tragic fire incident sparks student's rise
Date Released : 21/11/2014
A TALENTED university graduate who was wasting away in a dead-end job when he nearly died in a life-changing shack fire
INSHS doctoral contracts with international mobility: campaign 2015

Date Released : 20/10/2014
The INSHS opens a call for entries to assign four doctoral contracts of 36 months.
Sax master recital
Date Released : 24/09/2014
Saxophonist Paul Richard performed a contemporary classical programme for his Masters Recital on Tuesday 30 September.
"Rethinking the South African Crisis"
Date Released : 02/10/2014
Professor Gillian Hart will deliver a Public Lecture and Post-Graduate Master Class entitled 'Political Society'
Some crime, but most tourists feel safe in PE
Date Released : 01/10/2014
ALTHOUGH most tourists perceived Port Elizabeth as a safe holiday destination, some had been the victims of crime.
PART 2 OF 2 - Incompetent managers could be axed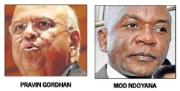 Date Released : 01/10/2014
REPORT CONTINUES FROM: P1 chief financial officer. Former Local Government MEC Mlibo Qoboshiyane later rejected Nair's appointment and chartered accountant Trevor Harper was appointed when the recruitment process was restarted.
PART 1 OF 2 - Incompetent managers could be axed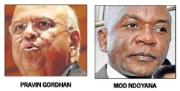 Date Released : 01/10/2014
SENIOR municipal managers who are unqualified and unable to do their jobs could soon find themselves out in the cold.
Challenges, chances in agriculture
IDZ boosts job levels - report
Date Released : 01/10/2014
The Coega industrial development zone (IDZ)has reduced Nelson Mandela Bay unemployment levels and also has the potential to uplift other parts of the Eastern Cape.
Interdisciplinary Science in Land and Natural Resource Use for Sustainable Livelihoods
Date Released : 22/09/2014
Applications are invited for one Post- doctoral, one Doctoral and several Masters research positions with the above Chair in the Department of Environmental Science.
Certificate in Monitoring and Evaluation for Programme Managers
Rhodes to host national conference for postgraduates
Date Released : 11/09/2014
About 100 postgraduate students from the Eastern Cape Universities and South Africa are expected to attend the Inter-disciplinary 6th annual
Postgraduate students win first place at Marine Science Symposium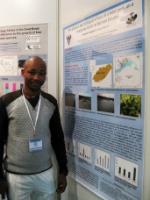 Date Released : 18/08/2014
Two Rhodes University students, Denham Parker and Phumlile Cotiyane won best student presentation and best student poster respectively
The wind beneath her wings
Date Released : 04/08/2014
A HARDWORKING masters student would not have made it into Rhodes University five years ago
POSTGRADUATE DEGREES
Date Released : 01/08/2014
The Department of Political and International Studies at Rhodes University offers a range of post-graduate study options at PhD, Masters, Honours and Diploma levels. Masters degrees are offered by course-work and thesis or by thesis only.
Dr Ronen Fogel, Post-Doctoral Fellow, Rhodes University
Date Released : 29/07/2014
Dr Ronen Fogel had a happy childhood, in a family that prepared him and set him on his path as a scientist, without perhaps having been deliberately fashioned to do so.
New scholarship focuses on 'average' students

Date Released : 28/07/2014
When Ngitholiseni Sithole arrived at university last year, he barely spoke any English. He even dropped a subject because he couldn't understand his lecturer.
Moshal scholars share experiences
The David Ryan Memorial Scholarship in Philosophy
Date Released : 15/07/2014
Rhodes University invites applications for the David Ryan Memorial Scholarship for Honours, Masters or Doctoral studies in Philosophy for 2015
Rhodes alumni awarded prestigious international scholarship
Date Released : 23/06/2014
Two Rhodes University alumni, Dylan Smith and Timothy Abel, were recently awarded prestigious Rhodes Scholarships.
Student overcomes all odds
A two-way relationship
Date Released : 25/04/2014
Managing water better, safely disposing of old medicine, and littering less were the focus of an environmental health awareness project
Rhodes lauds top achievers
Date Released : 15/04/2014
SCIENCE, says Nobel Prize winner Dr Syndey Brenner, is about having new ideas and exploring and testing them, not about bureaucracy, committees
Three Mandela Rhodes scholars
Date Released : 28/11/2013
Lisa Maholo dreams of not only making life better for her family, but her community as a whole.