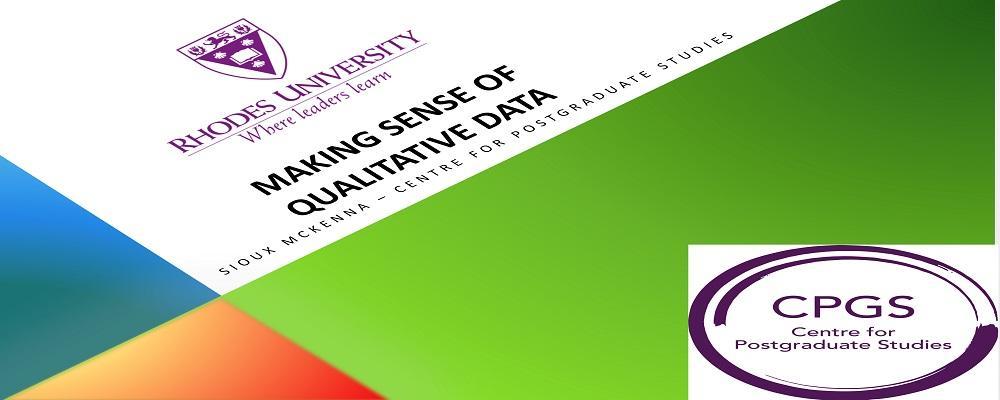 By Manda J Kambikambi, Department of Ichthyology and Fisheries Science student
What is qualitative data? This is data that characterizes but does not measure the attributes, properties, etc., of a thing or phenomenon. This data type is non-numerical and can be collected through a variety of methods such as questionnaires, interviews and focus groups. Because of this, many researchers find qualitative data difficult to analyze. On the 16th of May 2019, the Centre for Postgraduate Studies hosted a workshop for postgraduate students that helped them through some aspects of qualitative research. The lively interactive session was led by Professor Murthee Maistry from the University of KwaZulu-Natal.
As the first exercise, Professor Maistry told participants to answer the following questions:
What is your research topic?
What form your data is in?
What are your participants?
What is your theoretical lens?
How are you going to analyse your data?
This exercise was important as it allowed researchers to scrutinize and find gaps in their planned research approach. Professor Murthee emphasized the concept of the golden thread. This is the central argument that pulls through your whole research thesis. It creates coherence across the literature review, the research questions, the theoretical and conceptual framework, the methodology, and finally the analysis and organization of the data and the conclusions of your study. He encouraged the postgraduate students to become familiar with their golden thread as early into their research as possible.
You can watch a short video on developing questionnaires here, on doing interviews here, on using theory here and one on developing an argument here.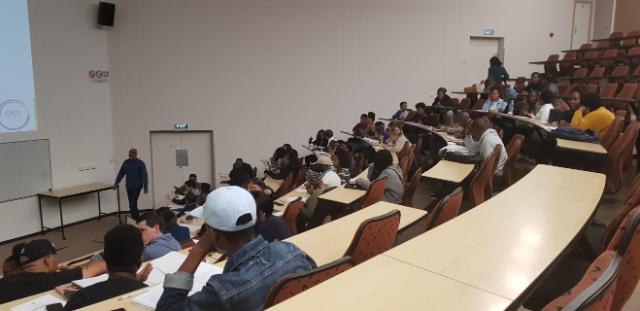 Participants then did a transcribing and coding data exercises. Transcription is the action of providing a written account of spoken words whereas coding is categorizing the collected non-numerical information into groups and assigning the numerical codes to these groups. Always save a back-up of your data! The choices we make about our data and analysis must focus on answering our research questions. We use theory to make sense of the data in ways beyond the everyday or commonsense. After analysis, we have to come back to see where the theory worked and where it didn't.
Researchers in the room asked a variety of questions regarding their own research. Overall, the key concepts that everyone could leave with and apply to their own research were:
Remember the two Ps. What is pertinent and what is peripheral to your research? Include the material that is focused on your research question and leave out the rest.
A researcher comes with their own background and positionality. Try to declare what you are and write up how you reflected on and addressed your positionality.
The way you present your argument using the data must be sufficiently convincing. There must be no doubt to the reader.
You can find the PPTS used by Professor Maistry here.
Postgraduate students can find information on upcoming postgraduate events at:
https://www.ru.ac.za/postgraduategateway/
Please help us to raise funds so that we can give all our students a chance to access online teaching and learning. Covid-19 has disrupted our students' education. Don't let the digital divide put their future at risk. Visit www.ru.ac.za/rucoronavirusgateway to donate