Rhodes > Postgraduate Gateway > Postgraduate Studies at Rhodes > Postgraduate Liaison Committee
Postgraduate Liaison Committee
The PGLC was revitalised in 2017. This important committee acts as a liaison for postgraduate research issues. The committee reports to the joint research committee and is responsible for running the postgraduate conference each year
The primary function of the PGLC is to further postgraduate research interests within the University and represent the postgraduate constituency on the various university governance structures.
The PGLC represents postgraduate students on the following committes:
Council
Senate
Each Faculty Board
Student Services Council
Board of Residences
Naming committee
Research Committee
Library Committee
International Committee
The PGLC executive committee consists of a Chairperson, Vice-Chair, Secretary, Treasurer, Faculty Postgraduate Representatives and up to 5 independent members duly elected by the postgraduate constituency. Independent members may occupy posts relating to, but not limited to, Media, Entertainment, IT, Community Engagement and Conference Organisation. Their term of office runs from January to December each year, with a shadowing period from September to December. Each year there is an election to determine each position.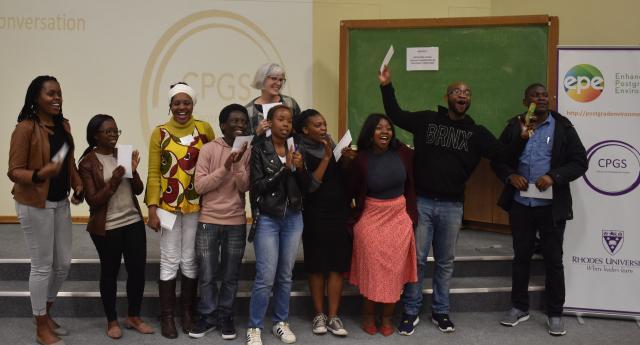 Last Modified :Tue, 03 Mar 2020 11:21:28 SAST