Rhodes > Psychology > People > Mr Duane Booysen
Mr Duane Booysen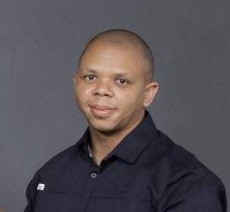 Lecturer in Psychology
Clinic Coordinator
Telephone: +27(46) 603 8507
MA (Clinical Psych. & Comm. Counsel.) (SU); MA (Psychology) (NMMU); B. Psych. (Counsel.) (NMMU)
Registered with the Professional Board for Psychology (HPCSA) in the category Clinical Psychology
Teaching Areas
Mental illness / Psychopathology
Cognitive Therapies (Prolonged Exposure Therapy for PTSD)
Cognitive Screening Assessments
Individual & Group Psychotherapies
Research Interest
Evaluating and adapting evidence-based trauma therapies for PTSD in South Africa
Single-case experimental designs
Public mental health
Clinical Psychology as a profession in South Africa
Current Research Projects
Implementing a Brief Trauma Treatment Programme for Survivors of Trauma: A Pilot Study (Doctoral research project)
Exploring the experiences of trauma counsellors working in violent contexts in South Africa
Publications (Peer Reviewed)
Booysen, D. D., & Naidoo, A. V. (2016). On becoming a Clinical psychologist: The experiences of initially unsuccessful applicants. New Voices in Psychology, 12(1), 23–39.
Unpublished Manuscripts
Booysen, D. D. (2014). Klapmuts community report. An unpublished community report, Stellenbosch University, Stellenbosch.
Booysen, D. D. (2012). A psychobiography of Friedrich Nietzsche. An unpublished master's dissertation. Nelson Mandela Metropolitan University, Port Elizabeth.
Conference Presentations
A brief trauma treatment programme for survivors of trauma and torture: A pilot study Symposium Presentation at the 1st Pan-African Psychology Congress held in Durban, South Africa, 18 - 20 September 2017
Psychobiographical research. Paper presented at the South African Association of Counselling and Development in Higher Education (SAACHE) held in Cape Town, South Africa, 7 September 2015
Last Modified: Fri, 22 Feb 2019 08:32:18 SAST