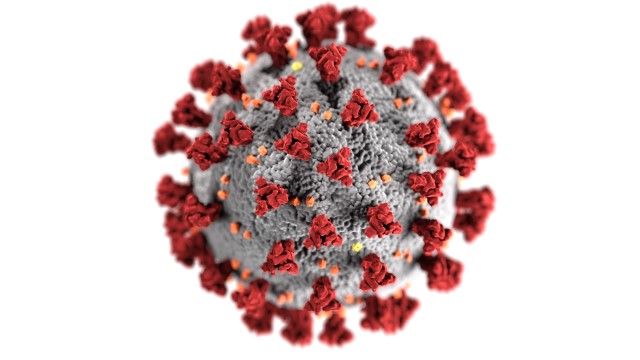 Rhodes University's Coronavirus Response Task Team (CVRTT) met this week to address the challenges that might arise should there be a suspected or confirmed case at Rhodes University and to develop and implement an action plan to respond to the risks of the coronavirus (Covid-19).
At this stage, there is no reason to be alarmed, as we are taking steps to ensure every possible challenge is being addressed. We are actively and closely monitoring the situation and making appropriate arrangements to mitigate its impact on the health, welfare and safety of our students and staff.
Below follows important information, advice and recommendations that all Rhodes University staff and students need to be aware of. Regular information will be shared with the community as the situation continues to change and develop.
Coronavirus Protocol is Rhodes University's protocol for responding to suspected cases of Covid-19.
Suspected cases
The Rhodes University Health Care Centre has been identified as the first port of call for suspected cases.
It is advised that those who suspect they may be infected first call the Centre and ask them how to proceed. This will allow the health care workers to prepare.
The Health Care Centre's phone number is 046 603 8523.
After hours, please contact ER24 on 010 205 3068.
Please refer to the attached protocol for steps that need to be taken and preventative measures.
In the case of suspected cases with mild illness, a transit housing facility will be made available for isolation.
The Eastern Cape Provincial Health Department has designated Livingstone Hospital as the regional quarantine facility for seriously ill Covid-19 patients.
Travel and visitors
All students and staff members are advised to avoid travelling to high-risk countries.
Exchange students are barred from travelling to such high risk countries, unless it is to return to their home country.
All staff and students must observe travel restrictions.
No new exchange students or staff from high risk countries will be allowed to travel to Rhodes University until further notice.
If visitors from countries with confirmed Covid-19 outbreaks are scheduled to travel to Rhodes University, the hosts are required to inform the International Office as soon as possible.
If visitors are already en route or have already arrived, please inform the International Office as soon as possible.
If staff or students return from high-risk countries, they need to contact the International Office and the Health Care Centre.
The International Office can be contacted on 046 6038217 or internationaloffice@ru.ac.za, while the Health Care Centre can be contacted at 046 603 8523.
Academic programme
Lectures, tests and exams will continue as usual for the time being.
Lecturers will incorporate awareness-raising into the classroom environment.
Technology-based alternative methods of teaching are currently being explored.
Plans for Graduation will continue as normal, unless the situation deteriorates significantly in the next few weeks.
Cleanliness and hygiene
Staff and students are urged to educate themselves about the hygiene practices to follow to avoid infection. The simplest and most effective method is to wash hands thoroughly with soap (for 20 seconds) and rinse with water.
A water task team has been formed to develop a short-, medium-, and long-term plan and strategies to mitigate the impact of water shortages on the University, especially in the context of a possible outbreak of the coronavirus.
There are plans to install hand sanitiser dispensers at the entrances of high-traffic buildings and in all bathrooms.
Staff and students are advised to avoid crowded areas which could potentially spread the disease.
Communications
The task team is in regular contact with the Provincial Department of Health
Regular communications will be issued to the University informing them of any changes.
Awareness-raising campaigns are currently being devised.
Links to resources
National Institute for Communicable Disease
John Hopkins University Hospital Website
ISSUED BY THE COMMUNICATIONS AND ADVANCEMENT DIVISION ON BEHALF OF THE VICE-CHANCELLOR AND THE RHODES UNIVERSITY CORONAVIRUS RESPONSE TASK TEAM (CVRTT)