NICLE Session Two - March 2013
Shape / Space Resources
Prof Mellony Graven facilitated a highly hands-on session on Space and Shape as a follow up to activies from session one in February. The resources are available below.
*** Grids courtesy of: Donna Young graph papers
*** NEW. Photo from Kenton Primary School Grade 4 class who did the jelly tots and toothpicks 3D shape activity from the NICLE session on 19th March. Thank you so much for sending in the photos - so lovely to see learners doing these types of activities! Click here for a better quality image.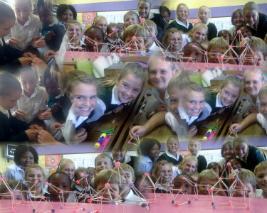 Feedback from schools
Steve Sherman
Steve Sherman from Living Maths visited some of our schools and did assemblies with school learners. Here is some of the feedback: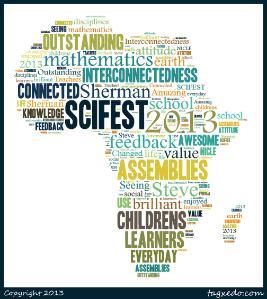 ‌"Outstanding & brilliant"
"Connected well with the children"
"Interconnectedness with other disciplines"
"Children see value of mathematics in everyday life"
"He is so down to earth"
"Amazing", "Awesome", "Thank You"
"Changed childrens attitude towards mathematics"
"Brilliant. Allows learners to use their social knowledge"
"Teachers and learners enjoyed it"
Laser Show at Scifest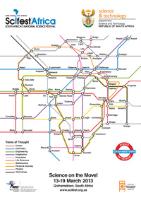 One of the NICLE Grade 4 classes went to the Laser Show at Scifest. Here's what the class teacher had to say:
"Helps children to develop their minds by enquiring into something different. Makes them realise that maths and science is not just for geniuses."
Last Modified: Wed, 27 Mar 2013 09:08:57 SAST