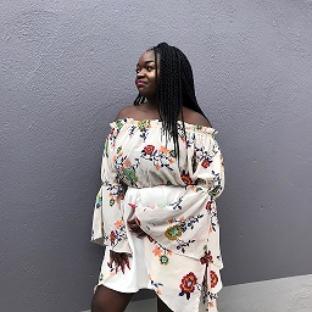 Kawela M'ule is a Zambian born lady, based in Namibia. She holds a Bachelor of Journalism (2014) from Rhodes University, specialising in Communication Design and New Media.
She is very passionate about digital media and this landed her a job at The Namibian newspaper as a multimedia journalist where she worked for three years, one of which she was the Multimedia Editor (acting).
She completed a short course in Digital Marketing (2016) with Get Smarter at the University of Cape Town. She has always been interested in digital marketing, particularly working with social media.
As the acting Multimedia Editor, she was exposed to media management challenges, especially as a woman in the industry. This led to her applying for the Open Society Initiative for Southern Africa (OSISA) funded scholarship to study towards a Postgraduate Diploma in Media Management, which she is currently completing.
She hopes to strengthen the representation of female media leaders in the industry alongside other women in Namibia, and beyond, who have completed this course.
Last Modified: Fri, 15 Mar 2019 14:18:36 SAST