Rhodes > SPI > People > Lukhanyo Matshaya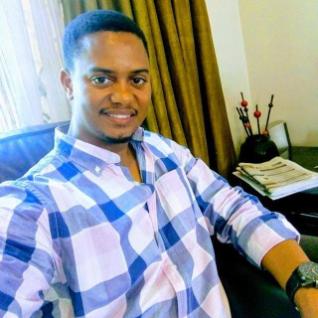 My name is Lukhanyo Matshaya from Port Elizabeth in New Brighton. I live with a family of eight, blessed with three grannies, parents, aunt and two siblings. I enjoy watching sport, reading inspirational books, newspaper and car magazines. I also love hip-hop, the 90's romantic ballads as well as rock and house music. I matriculated from Lawson Brown High School in 2007. Thereafter, I took a gap year and spent about two years working at Shoprite in Greenacres, Port Elizabeth.
In 2011, I was accepted at the University of the Western Cape where I pursued my junior degree in Education. Since I saw that education was not the field that captured my interested, I then decided to move to a BA degree majoring in Geography and Environmental Studies, Language and Communication studies, which I completed in 2015. I was fortunate to get internships that were related to each other; one as a PR intern at Iziko Museums of SA and the other as a Stakeholder Engagement intern at DAFF (Department of Agriculture, Forestry and Fisheries). The two internships introduced me to the media world where I worked closely with media experts and institutions. In 2018 during my internship, I applied for PDMM and then walaaa I was accepted for the 2019 class…..Yipeeee….Yehaaaa!!
Last Modified: Fri, 15 Mar 2019 14:18:39 SAST