Rhodes > SPI > People > Lwando Ntenda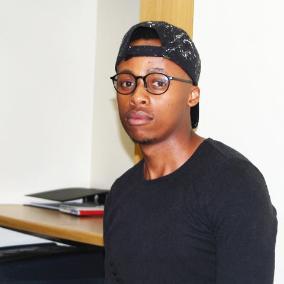 I am a young handsome man who was raised in a small town in the Eastern Cape, eKhowa. I recently completed my Bachelor of Arts degree majoring in Journalism and Media Studies and Anthropology. I am one of five children and an uncle to three lovely children. I believe that family is important and should be cherished.
I am a good team player who finds pleasure in helping others succeed. Hence, I always encourage my friends to follow suit, especially if they do not have anything to lose in the process.
After completing this Post Graduate Diploma in Media Management, my long-term goal is to one day be my own boss. I have gained peoples skills through many leadership positions and student jobs that I believe will help me bring good qualities to the workplace.
Last Modified: Fri, 15 Mar 2019 14:18:49 SAST