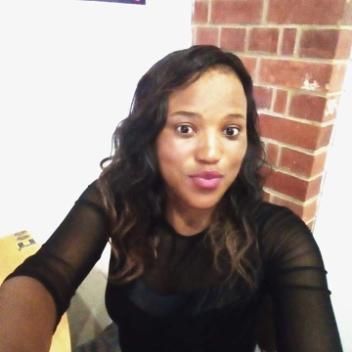 My name is Nomfundiso Dyongoman, a 27-year-old Black African Woman. I was born and bred in Grahamstown and the last born in my family. I am a member of the Zion Christian Church (ZCC).
I attended my primary years at the Diocesan School for Girls (DSG) and high school at the Collegiate Girls High School in Port Elizabeth. In 2011, I enrolled at the University of Fort Hare for a BA in Industrial Psychology and Business Management. With the lack of passion for that degree, in 2012 I enrolled for a BA in Media, Communication and Culture at NMMU Port Elizabeth. The latter exposed me to a variety of concepts within the Media world, which attracted my attention. I completed the course in 2014 and continued to graduate in 2015.
I came back to Grahamstown in 2015 and started job seeking. I was ignorant of the difficulties that exist in the working world as I hoped to find a job soonest and score myself a comfortable salary. However, life was a bit more complicated than I thought and things did not turn out as anticipated. I clearly needed to experience, a few knocks and life lessons in order to elevate myself. Nonetheless, I managed to get temporary in employment and I used these opportunities to maximize my professional experiences. I have worked as a copy centre administrator and as an administrator. While employed, I did all the relevant research and applied to a few universities for a media-related course, with a particular interest in PDMM at Rhodes University which I am currently enrolled for. It has been the most exciting and fulfilling decision I have taken for ages and I look forward to a great year.
Last Modified: Fri, 15 Mar 2019 14:19:37 SAST