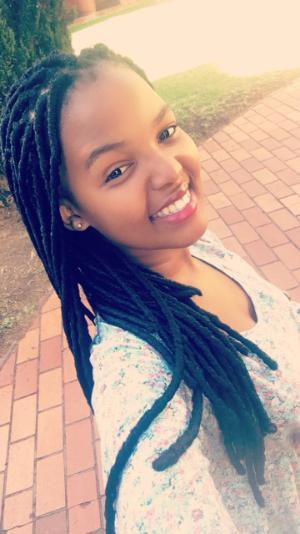 Phelela Seyisi is a Postgraduate Diploma Media Management student born in Grahamstown currently known as Makhanda. She comes from a very large family made up of 7 siblings with her being the youngest. As a child, she was very active in school cultural activities and sports as well as community programs. She developed leadership skills and assumed leadership roles.
Due to her interest and passion in community work, she was part of the Rotary Interact community where she was the Chairperson for the Grahamstown School's Interact Clubs in 2015. She is also the Makhanda Cathedral Choir School co-founder, which is run by the Cathedral of St Michael and St George. She currently holds a Bachelor of Arts degree in Organisational Psychology and Sociology due to her passion for humanitarian and social work.
Currently, Phelela is looking to complete her Media Management Diploma with hopes of using her organisational and sociological skills acquired from her previous studies to enhance and transform the media industry especially pertaining to gender empowerment issues as she has noted a growing concern in that field.
Last Modified: Fri, 15 Mar 2019 14:19:24 SAST