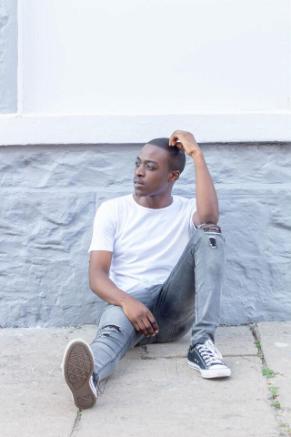 Vuxaka Mahlaule was born and raised at Xikundu Village in Limpopo on 4 September 1995 and is the seventh and last-born of Catherine and Thomas Mahlaule. At the age of 6, he started his primary school at Mayeke Higher Primary School and matriculated in 2015 at Shikundu Senior Secondary School. Vuxaka had a passion for being on television since the tender age of five and had a dream of going to AFDA after matric that did not happen due to financial problems.
In 2016, Vuxaka started his BA degree in Law, which he dropped for BA in Organizational Psychology and Journalism & Media Studies (specializing in TV). Towards the end of his BA degree, Vuxaka was confused as to what to do next and was advised by a friend to do Postgraduate Diploma in Media Management which he believed will prompt and groom him for managerial positions later in life. He believes he made a great choice in choosing PDMM since it will vest him with the knowledge to open his own production company later in life.
Inspired by TV personalities like Bonang Matheba, Katleho Sinivason and America's Jeannie Mai, his main dream is to be a Television presenter and someday open his own media production company.
Last Modified: Fri, 15 Mar 2019 14:19:06 SAST