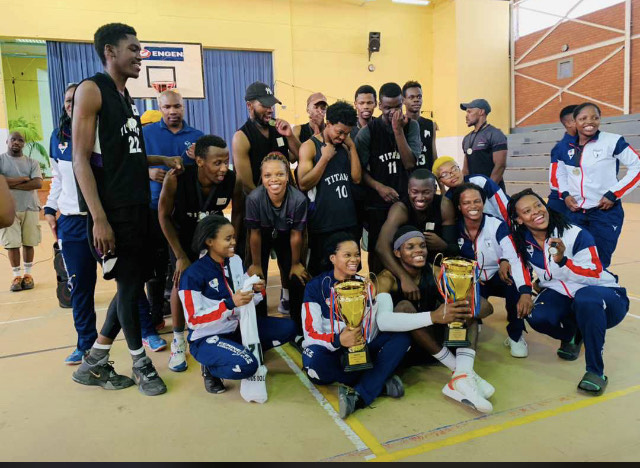 Well... Well... Well... If it isnt the 3rd championship trophy raised for the Rhodes male Titans. This season has once again proven to be one filled with calls for celebrations as the Titans defeat Comets by 92-52 points at the Nelson Mandela Bay Basketball Association, becoming the NMBBA champions for 2022.
Unfortunately the women's team lost to Gementinez, becoming the runner ups to the champions.
Congratulations to both the men and women's teams for their accomplishments.