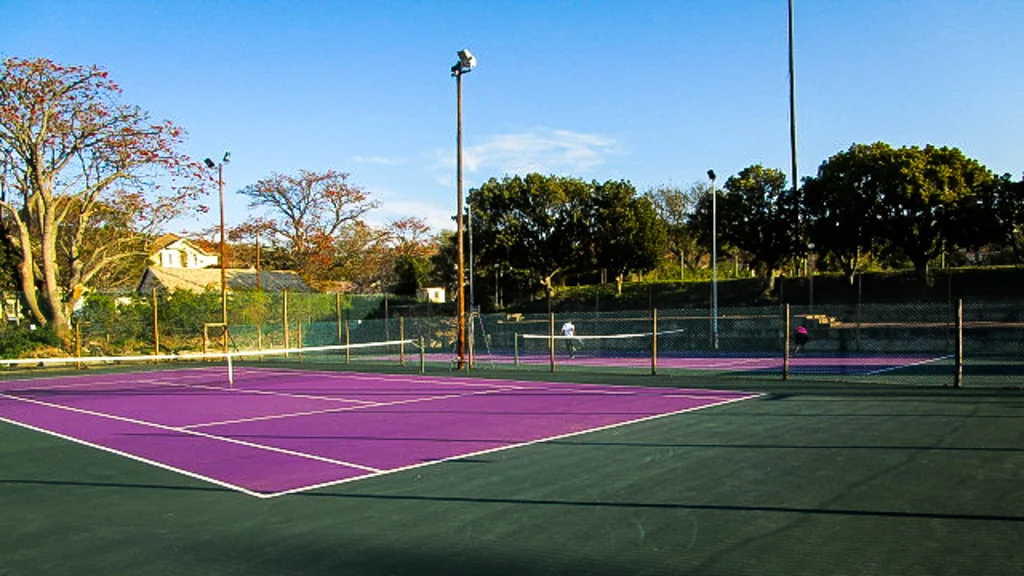 Rhodes University Sports Administration has had a facelift recently. According to the Sports Administration Manager, Frans Mamabolo, this was necessitated by the fact that the infrastructure is as old as the University. "With the tight financial state, the University found itself having to neglect the sports facilities in the past, and the priority has been the academic related expenditures," explained Mamabolo.
Some of the facilities previously did not have lights, which meant that soccer and netball players could not train in the evenings. They were constrained to training on weekends, which gave them limited time to train, which affected their performances.
Mamabolo said the upgrades would benefit the sports codes of the University, which comprises both staff and students. He said the facilities will play a huge role in improving players' performance, morale and will attract elite and competitive athletes to come and study at Rhodes University.
The upgrades started in 2019, with netball, tennis courts, hockey and cricket clubhouses, and cricket net installations. These were completed in December 2020. The squash courts and fixing of the hockey clubhouse were completed in June 2022. "The completion of all other upgrades will depend on the funding secured by the University. I am hoping that we can get funding and finish the rest within five years," said Mamabolo.
The swimming pool is now up and running. Renovations on the rowing tank and rowing clubhouse are underway, and installations of an irrigation system for grass fields are also ongoing. "The upcoming renovations and upgrades of sporting facilities that the student body and staff can look forward to are renovations to the rugby changing rooms and clubhouse, Alec Mullins changing rooms, and new cricket pitch(es). The moving of the rock-climbing wall to squash courts at Steve Biko, upgrading the rifle range and installing new lights for the soccer fields - Prospects and Kingsfield - and new rugby lights," added Mamabolo.
Mamabolo said that by these upgrades, the University is showing its commitment to prioritizing sports at Rhodes University. Furthermore, it is trying to create a better student experience and implores staff and students to be patient with the Sports Administration department. "When all this is done, it will be a fit-for-purpose facility, and it will all be worth the wait," concluded Mamabolo.