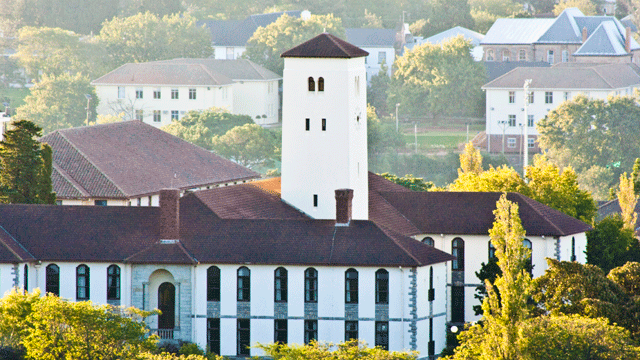 Extra-ordinary Student Body meeting
Date: Friday 20 May 2016
Time: 19h00
Venue: Great Hall
Entry limited to students with current 2016 student cards only
The Speaker of Student Parliament informed the IEB late on Friday 13 May 2016 that he had received a request for an extra-ordinary Student Body Meeting. The only agenda item for the meeting was a vote of no confidence with specific reasons where each SRC Councillor had failed in their duty.
The document calling for the vote of no confidence was circulated to each individual Councillor on Saturday 14 May 2016.
As per the SRC Constitution the Student Body Meeting should be called within five working days after the call for the meeting was received. Therefore the meeting has been scheduled for Friday 20 May 2016 in the Great Hall at 19h00.
The venue doors will open at 18h00 on Friday evening and only students with valid 2016 student cards will be allowed to enter the venue and will be counted for quorum and voting purposes. Doors will be closed at 19h20 and the meeting will start no later than 19h30.
The SRC President, as allowed by the SRC constitution, has delegated his authority to the Speaker of Parliament to chair the extra-ordinary sitting and the IEB will be in attendance to ensure that only current students attend the meeting for quorum purposes and to ensure fairness and transparency.
The quorum numbers to be used will be10% of the student body is required to be present to vote with regard to executive members and 5% for non-executive members of the SRC.
Once the IEB has confirmed that quorum has or has not been reached the meeting will proceed or be declared not quorate.
Once the meeting is confirmed as quorate a member of the student body will present each case and the Councillors will be given an opportunity to give their response.
Please note that only the grievances listed on the document submitted to the Speaker of Student Parliament can be discussed. No further grievances can be added to the list at the last minute as it does not allow the person to prepare a response.
The IEB will conduct the vote in the adjoining Great Hall Verandah. The IEB will then count the votes, in a secure venue, and make the announcement as soon as possible thereafter.
Source: Communications and Marketing