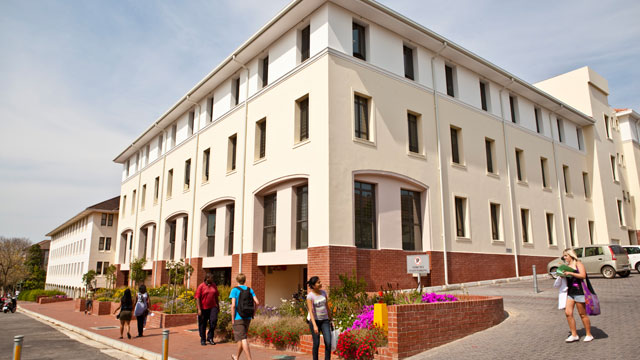 This week there has been reported cases of a stomach bug around the Rhodes University Campus, Oppidan community as well as staff. Doctors in the Grahamstown area say that several schools have also been affected. At this stage, we are not aware how widespread the bug is, but we are working towards finding the root cause.
Put simply, this is a stomach flu, an intestinal infection marked by watery diarrhoea, abdominal cramps, nausea or vomiting, and sometimes fever. The most common way to develop this flu is through contact with an infected person or by ingesting contaminated food or water.
"Our Health Care Centre professionals have seen several students from residences and digs therefore can safely exclude food poisoning. Researchers are trying to figure out what is the cause of these problems," assured Head Professional Nurse at the Rhodes Health Care Centre, Ms Heather Ferreira.
She warned though that it would be premature to suggest any solid prevention measures because the root cause is yet to be confirmed. However, from a health point of view, we can give tips to prevent dehydration whenever there is such an outbreak.
Tips
Take in small amounts of rehydration fluids like Lucozade, Game, Black tea, clear fluids, and good water. It is advised to wait for about 30-60 minutes after the last vomiting to try drinking fluids. Please refrain from eating dairy products because they aggravate the symptoms. Rather eat light meals like chicken soup, steamed veggies and toast paired with good, regular hand hygiene. Get plenty of rest; eat small amounts of bland food frequently for 2-3 days to prevent recurrence.
Do not share drinks. Do not prepare food for people if you are sick. Throw out refrigerated leftovers once a week to avoid eating spoiled food. Clean surfaces well before preparing food on them. Keep your meats separate from your vegetables when storing them.
Severe situations include stools containing blood or black stools, a high temperature for more than 24 hours, prolonged vomiting and diarrhoea that lasts more than 3 days.
"If your situation seems severe, seek medical attention especially if you get weak or your symptoms increase. Keep calm and always reassure those around you," advises Ferreira.
Source: Communications
Please help us to raise funds so that we can give all our students a chance to access online teaching and learning. Covid-19 has disrupted our students' education. Don't let the digital divide put their future at risk. Visit www.ru.ac.za/rucoronavirusgateway to donate