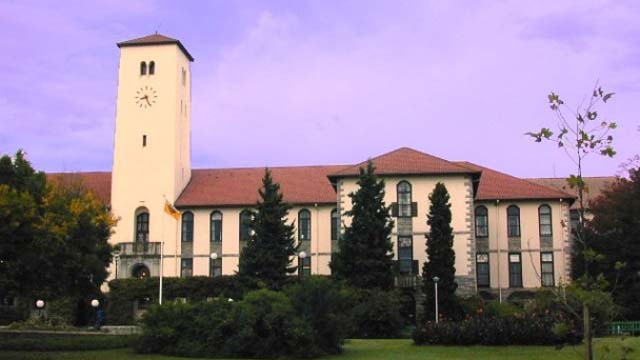 The role of the IEB has the responsibility of ensuring that SRC Elections are free and fair.
It is most unfortunate that the IEB had to intervene and stop the Presidential Debate on Tuesday, 09 August 2016. This decision was not taken lightly and was made as some students present would not allow candidates the same opportunity to speak at the commencement of the debate.
During the non?presidential candidate grazzle, the Chair had to constantly ask members of the student body to refrain from interrupting speakers and making noise and to allow candidates the same opportunity to present their manifesto and answer questions.
When the first presidential candidate was called to speak some students present jeered and sang so that he could not speak or be heard.
After several minutes and several different student leaders appealing to the student body to allow the Chair to speak, the IEB left the venue to discuss the situation. Outside of the venue the IEB was confronted by several students who were leading the singing and they were clear that the student body present at the debate would not allow two of the candidates to speak.
The IEB, according to schedule 7 article 1.7.6 of the Constitution of Students, has complete jurisdiction over the Student Body meeting in which the presidential debate occurs. After discussion, the four candidates were informed that it would not be possible to proceed with the debate given the circumstances which seriously jeopardised the integrity, fairness and freeness of the election process.
It is an imperative of the IEB to ensure a free and fair electoral processes. This decision was not taken lightly.
A university is a democratic space in which all views must find free expression particularly in the process of electing the Student Representative Council. However, the intolerance of some views simply because they differ from theirs will not be excused. The actions outlined above are strongly condemned and will not be tolerated. We therefore appeal for this process to be allowed to proceed in a dignified manner and for all students to show tolerance and respect for each other.
Source: IEB
Please help us to raise funds so that we can give all our students a chance to access online teaching and learning. Covid-19 has disrupted our students' education. Don't let the digital divide put their future at risk. Visit www.ru.ac.za/rucoronavirusgateway to donate