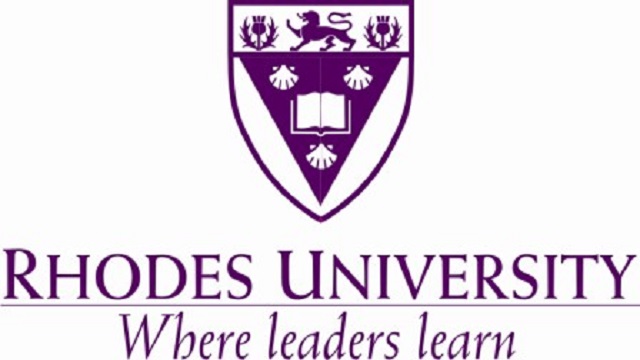 Rhodes University's academic programme will resume with immediate effect after an amicable agreement has been reached. We are in solidarity with the national shutdown and as such students will continue with a visible presence and will maintain protest activity outside the Drama Department. All barricades will be removed tonight, with the exception of the barricade outside the Drama Department, which will be removed by 22:00 on Saturday 24 October 2015, after the students have held a vigil in solidarity with those who were injured or arrested during the national protest.
A meeting between members of representatives of the SRC, EFF, BSM, SASCO, Purple Fees, Non-aligned students, DASO, NEHAWU, NTEU and Rhodes University Senior Management was facilitated by Professor Enocent Msindo, Ms Lieketso 'Dee' Mohoto and other academics this evening, Friday 23 October 2015.
Rhodes Management agreed to the student's five demands as follows:
1 – No student shall be victimised and singled out for protest action
Accepted: Management upholds the right to protest and the right of freedom of movement and association. We believe that rights end when they impinge on the rights of others. As we recognise this protest is of national importance, no one will be victimised and singled out for participating in protest action
2 – 0% increase in fees - this is a move towards free education
Accepted.
3 – International levy for African students must decrease and be standardized and the University must commit itself to advancing the cause of no international levies for African students
Accepted.
4 – No interest charged on student accounts
Accepted: No interest will be charged on accounts with outstanding balances where prior arrangements have been made.
5 – Dr Mabizela to sign a written commitment to his words of not financially excluding students
Accepted: The Vice-Chancellor agrees to facilitate the process of registration by standing surety for any student who is performing well academically (i.e., passing all courses) and unable to raise funds to register for the next level of academic study. On completion of the academic programme and graduation, it will be the responsibility of the student to ensure the fees are paid.
The sitting came to the following agreements with regard to the November examination period:
- SWOT Week will commence and all academic facilities will be open from Saturday 24 October 2015
- Examinations will commence as per the published timetable with the exception of some practical examinations which will be rescheduled by departments in consultation with classes
- In acknowledgement that the disruption has impacted on study time, supplementary examinations will be available for all courses on application
- No supplementary examination fee will be levied
- Results of the supplementary examination will be awarded in percentages and not with Pass or Fail symbols
The events of the past week marked a turning point in the higher education sector both nationally and at Rhodes University. In exercising their personal agency, student protesters have demonstrated immense vision, courage and tenacity in advancing the accessibility of tertiary education for all. We would like to acknowledge the role that staff and students played in moving towards the goal of making quality higher education achievable for all.
More details about the resumption of the academic programme will be released.
Source: Communications and Marketing
Please help us to raise funds so that we can give all our students a chance to access online teaching and learning. Covid-19 has disrupted our students' education. Don't let the digital divide put their future at risk. Visit www.ru.ac.za/rucoronavirusgateway to donate