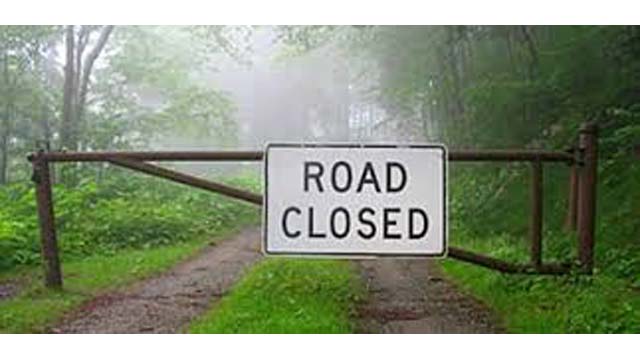 It is anticipated that, weather permitting, on Monday, 01 September 2014, the rehabilitation of the dirt road to the Tick Research Station would commence. It would be necessary to close the road for the duration of the project due to the particular nature of the work to be conducted. The road would be closed at the end of the paved road at the far south-western corner of Calata House. If all goes according to plan, this arrangement would remain in place for no more than five working days.
All visitors to the Tick Research Station would therefore be compelled to make use of the Old Bay Road in order to reach their destination. The large vehicle gate at the most western end of Prince Alfred Street would offer access to the aforementioned route. The Grounds & Gardens Section would ensure that the gate is open during official working hours. The condition of the Old Bay Road has been assessed and found to be suitable for the use by light passenger vehicles during normal weather conditions.
We regret any inconvenience that may be caused by the above mentioned activity.
For further information kindly contact the Acting Manager, Grounds & Gardens on extension 7209 or email: p.crous@ru.ac.za
Source: Toplist
Please help us to raise funds so that we can give all our students a chance to access online teaching and learning. Covid-19 has disrupted our students' education. Don't let the digital divide put their future at risk. Visit www.ru.ac.za/rucoronavirusgateway to donate