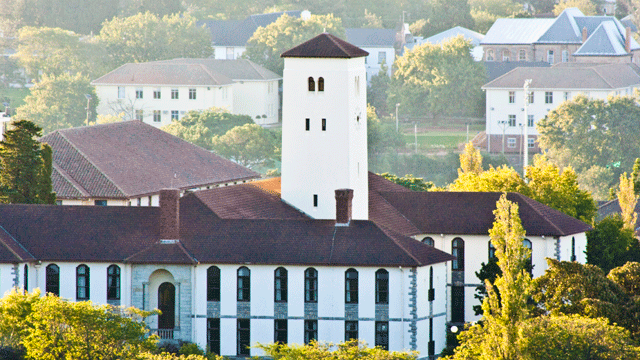 It has been brought to the attention of the University that marches and other forms of protest are planned to take place across the country on Friday, 07 April 2017. This is in response to the political and economic turmoil in the country following the recent political developments which have led to the downgrading of the South African economy by Standard & Poors to junk status.
Some members of staff and students have expressed views about the planned events and their participation in them. As a university we are guided by the Constitution in this regard. One of the founding provisions in the Constitution guarantees all citizens equal entitlement to the rights, privileges and benefits of citizenship. It similarly subjects all of us to the duties and responsibilities of citizenship.
Every citizen, in terms of our Constitution, is free to assemble and demonstrate peacefully and within the confines of the law.
Members of the University community will participate, or not, in the planned activities based on their individual conscience, beliefs and opinions. We urge everyone to do so within the law.
Where members of staff choose to participate, we urge them to make appropriate arrangements with their line managers to see to it that university operations are not unduly and adversely affected.
We take this position with adequate appreciation of the complexities involved in this situation. We do so with full appreciation of the diversity of views and reaction to the recent political developments.
South Africa will find it much harder to attract the levels of investment it requires to grow the economy and meet our social support commitments relating to health, housing and education. These are programmes that counteract the harshest effects of poverty and inequality. The effects of this situation will be felt by all institutions, including the higher education sector, and citizens in the near future.
This is a serious situation for the country. We hope that all citizens will work together to manage this situation responsibly and to work towards the restoration of stability and confidence in our country.
Source: Communications
Please help us to raise funds so that we can give all our students a chance to access online teaching and learning. Covid-19 has disrupted our students' education. Don't let the digital divide put their future at risk. Visit www.ru.ac.za/rucoronavirusgateway to donate