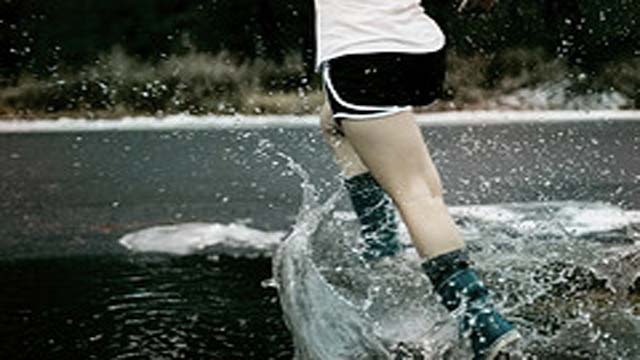 Rhodes University students and members of the Grahamstown community took part in the Ice Bucket Fun Run – a 5km charity run to raise money.
The fun event took place at the Rhodes Prospect Field on Wednesday 17 September.
Over 70 students, children and members of the community, participated in the run which took athletes through the streets of Grahamstown and around Rhodes campus.
The run started shortly before one of Grahamstown's first summer storms, an ironic turn of events as the "Ice Bucket Challenge" involves people dowsing themselves with ice water before donating funds to researching motor neuron disease (ALS).
According to Michelle Du Toit, a Law student at Rhodes University and one of the organisers of the event, the run was inspired by the 'Ice Bucket Challenge', a viral social media trend aimed at collecting money for the Amyotrophic Lateral Sclerosis Association.
According to the ALS Association, ALS is a degenerative motor-neuron disease which impairs voluntary movement.
"A large portion of Grahamstown is Rhodes students and school children and none of them really have enough money to make a donation that will make a real difference.
"We thought that by doing a community effort we could make a more substantial donation," she said.
The first three men were Rhodes students, while two of the top three women from Rhodes.
Richard Swann finished first, closely followed by Kashka Crampton and then Geoffrey Shein.
Kingswood College pupil Taryn-Maie Willie was the first woman, followed by Melissa Mayo and Sarah Raubenheimer in at third.
"It's for charity, it's not about competition," said Shein.
The other organisers were Jade De Sousa, Celeste du Toit and Darryn van Huysteen.
Article by Sam van Heerden
Article Source: Grocott's Mail
Source: Grocott's Mail
Please help us to raise funds so that we can give all our students a chance to access online teaching and learning. Covid-19 has disrupted our students' education. Don't let the digital divide put their future at risk. Visit www.ru.ac.za/rucoronavirusgateway to donate