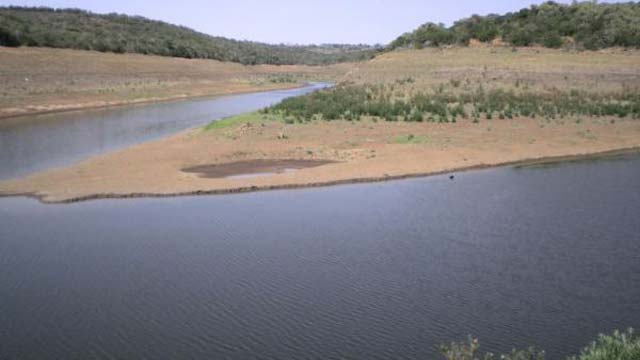 The bodies of two Rhodes University students who went missing at Settlers Dam near Grahamstown on the morning of Saturday 26 July have been recovered.
While Grocott's Mail has not yet been able to confirm the incident with the police, a source close to the incident confirmed that the students' bodies were found and taken to Port Elizabeth for burial.
"Burial took place at midnight after the bodies were bathed and shrouded," the source said.
SAfm News tweeted the news shortly after midday on Sunday 27 July.
Two of three students on a fishing expedition went missing on Saturday after heavy winds capsized their canoe in the dam, which is in the Thomas Baines reserve, 12km outside Grahamstown on the N2.
The incident occurred shortly before midday on Saturday, with only one making it to safety. They had been fishing since early that morning.
The South African Police Service's Search and Rescue team were called. Police divers scanned the area for about three hours, while park rangers searched the rest of the reserve. The search was called off at 5.30pm on Saturday due to poor light.
As the team closed the search for the day, the unit's Captain Ashley Adams toldf Grocott's Mail, "We have searched an area of about 25 metres so far and we have only managed to find their bags."
Rhodes University spokesperson Zamuxolo Matiwana confirmed in a media release on Sunday morning that three Rhodes students had rented a boat at Settlers Dam early on Saturday morning.
"They encountered difficulties in the high wind and the canoe capsized. One of the students managed to make his way to a neighbouring farm, where he raised the alarm. This student was then taken to Settlers Hospital," Matiwana said.
The search for the missing men resumed on Sunday morning.
"The Acting VC and other senior university officials as well as the Head of the Campus Protection Unit were at the scene of the accident soon after the alarm was raised," Matiwana said on Sunday.
"The University has made contact with the parents of the students and they are on their way to Grahamstown."
Article by Muhammad Hussein
Article Source: Grocott's Mail
Source: Grocott's Mail
Please help us to raise funds so that we can give all our students a chance to access online teaching and learning. Covid-19 has disrupted our students' education. Don't let the digital divide put their future at risk. Visit www.ru.ac.za/rucoronavirusgateway to donate