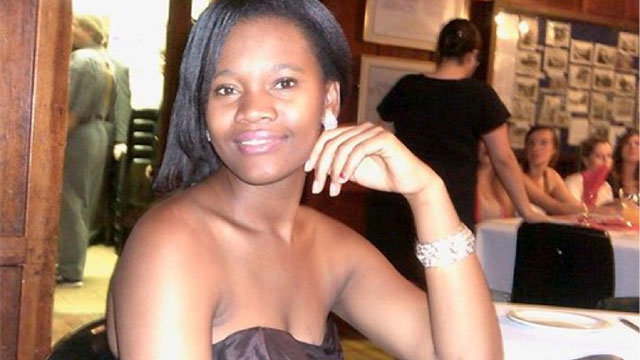 I wish to communicate certain information that has been established with respect to the tragic deaths of two people in Cullen Bowles Residence yesterday morning.
The Rhodes student who died was 21 year-old Ms Amanda Tweyi, a resident of Rosa Parks and a second year B.Sc student from King Williamstown. She was shot dead by someone, also from King Williamstown, with whom she either had a relationship or was in the process of terminating a relationship. It is suspected that the man who killed her committed suicide by shooting himself in the head.
This makes clear that this was not a case of some unknown person simply walking into a residence and killing a student. At the same time, it highlights the all too familiar and horrific incidence in South Africa of gender-based violence and challenges the University to extend and intensify its own efforts in addressing this scourge.
As has been indicated, the Vice-Chancellor has requested senior University officials to establish the facts related to the deaths. This includes the presence of this person who killed Ms Tweyi on the Rhodes campus and how he gained access to Cullen Bowles Residence. Whatever actions and intervention must follow need to be informed by the facts, the context in which the University functions and measured deliberation by the University community.
In the light of the tragic deaths, there is understandably media interest and commentary on the social media. We welcome the reporting of the tragic incident and the facts related to it. We also express our appreciation for the expressions of condolences.
The University will issue further updates as and when facts related to the deaths are established and are made available by the South African Police Services.
Dr Saleem Badat
Vice-Chancellor
Source: Rhodes
Please help us to raise funds so that we can give all our students a chance to access online teaching and learning. Covid-19 has disrupted our students' education. Don't let the digital divide put their future at risk. Visit www.ru.ac.za/rucoronavirusgateway to donate