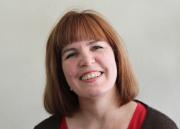 The National Research Foundation has awarded a grant to the Centre for Higher Education Research, Teaching and Learning (CHERTL) at Rhodes University to undertake research into the differentiated nature of 23 public universities in South Africa and the effects of such differentiation on teaching and learning.
"It can be argued that if Higher Education is to meet the needs of our country for social transformation and economic growth then a differentiated system is essential," says Project Director, Professor Sioux McKenna. "Institutional Differentiation relates to institutional type (traditional, comprehensive and university of technology) but also includes a focus on institutional history and purpose."
She says, teaching and learning is often understood to be a neutral activity, where 'good practice' is transferable across contexts. "But there is ample research that indicates that teaching practice emerges from the interplay of academics and students with a complex of structural and cultural mechanisms. This project looks at the way in which these practices emerge from the nature of the institution," she added.
The project will comprise seven PhD studies undertaken by individuals working in higher education and supervised by a team of eight experienced academics from across the sector. The National Research Foundation awarded about R700 000 to CHERTL to undertake this research, which aims to benefit the sector as a whole.
"Because the current unevenness of our sector is largely as a result of apartheid, there is an understandable concern that differentiation always results in inequality," explains, Professor McKenna.
"This concern can sadly lead to institutional homogenization. The country needs a differentiated sector that can provide a wide range of programmes across knowledge fields and can attend to the varied interests of the student body."
"To truly achieve this we need to have a far more nuanced picture of what teaching and learning can and should look like across such differentiation, rather than relying on our current generic notions that flatten all distinctions," she added.
Unusually for doctorates in the broad field of the Humanities and Social Sciences, the PhD team will undertake a year of course work before commencing with their own research.
Professor McKenna says they will also utilise a shared theoretical framework, though each will be collecting their own data in response to their particular interest within the broader issue.
"The 2010 report on PhD production, published by the Academy of Science in South Africa, questioned the reliance on the individual apprenticeship model of supervision and called for more innovative approaches," says Professor McKenna.
The collaborative team approach to be used in the Institutional Differentiation project builds on a previous NRF funded project in which eight PhD scholars have investigated the issue of Social Inclusion in Higher Education.
"The lessons we learnt from that project have been central to the ways in which this new project has been conceptualized," says Professor Chrissie Boughey, Dean of Teaching and Learning at Rhodes University and Project Director of the Social Inclusion project.
Photo: Project Director, Professor Sioux McKenna
Source: CHERTL
Please help us to raise funds so that we can give all our students a chance to access online teaching and learning. Covid-19 has disrupted our students' education. Don't let the digital divide put their future at risk. Visit www.ru.ac.za/rucoronavirusgateway to donate