Rhodes Business School launches partnership with Montpellier Business School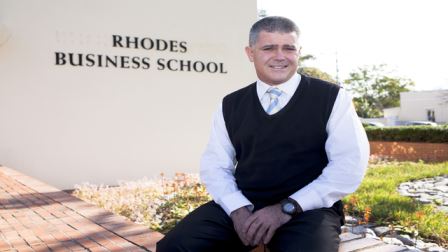 Date Released : 19/01/2018
A visionary collaboration between the Rhodes Business School and the Rhodes International Office has secured a partnership between the Rhodes Business School and Montpellier Business School (MBS, France) to facilitate Faculty and student mobility and exchange
Application for Exchange 2018 (Erasmus)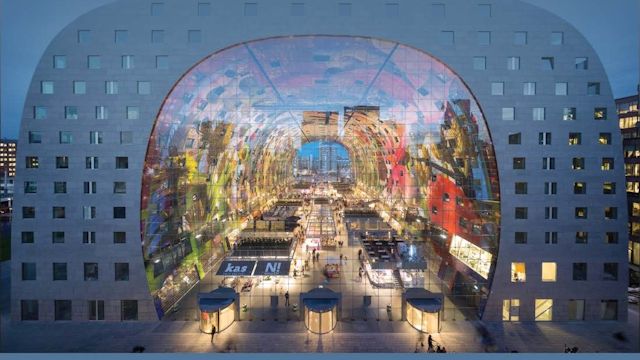 Date Released : 01/01/2018
Application for Exchange 2018. Erasmus School of History Culture and Communication, Rotterdam (second Semester 2018)
Applications for Exchange Leicester University (second semester 2018)
ABSA International student medical scheme cover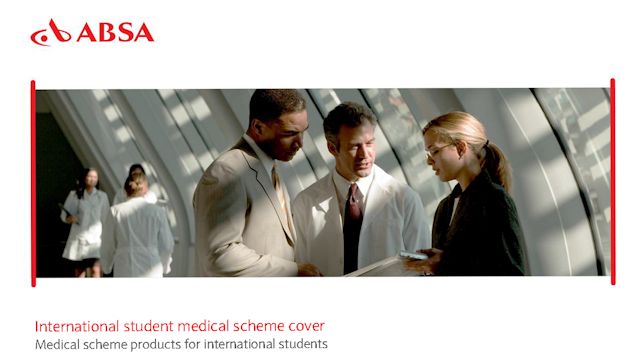 Date Released : 18/01/2018
One of the key issues higher education institutions face is the requirement imposed upon institutions by legislation governing the admission of international students. This legislation requires that each year every international student must have full medical cover for the entire current academic year before an institution may register such student.
Kenya's road to democracy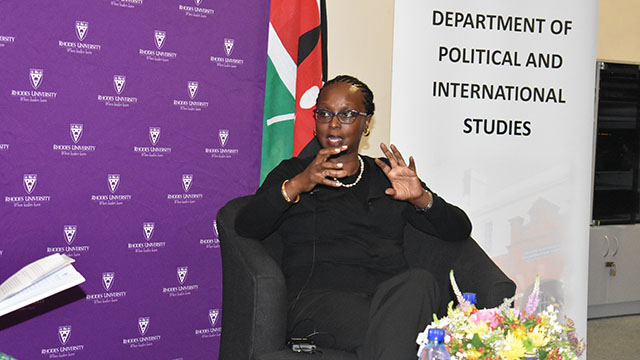 Date Released : 28/05/2018
On 15 May, the Politics and International Studies department at Rhodes University, in association with the East African Society (EASoc), hosted a dialogue with the Kenyan Ambassador to South Africa, H E High Commissioner Jean Kamau
Update for International Students
Date Released : 21/11/2016
Dear International Students, following your queries, here are some further clarifications..
Important Information for International Students
Date Released : 03/11/2016
The International Education Association of South Africa (IEASA) received a Directive from the Minister of Home Affairs yesterday evening.
Student wellness and care
Date Released : 18/10/2016
The Student Wellness Section would like to reassure and remind students of the available services and support that is available for any student who is affected in any way by the current difficulties experienced on campus.
Important Reminders for International Students
Xolani Mhlanga: from Nelspruit to California in the name of Geology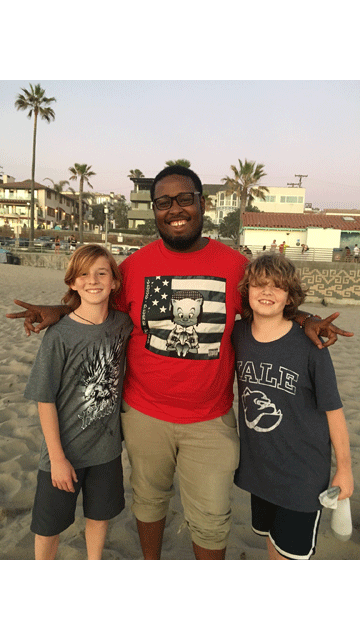 Date Released : 27/05/2016
Professor Tsikos has received the University's Internationalisation Committee award (2015), yesterday evening, 26 May 2016, for his work in the promotion of international exchange and allied collaborative research
Leicester University's VC visits Rhodes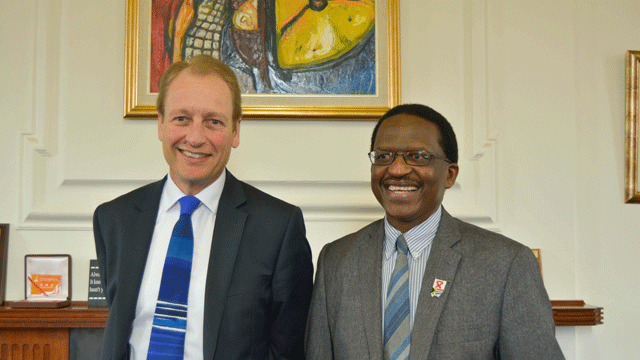 Date Released : 13/05/2016
On Friday 6 May 2016, Dr Sizwe Mabizela, Vice-Chancellor of Rhodes University was delighted to host Professor Paul Boyle, President and Vice-Chancellor, and Ms Suzanne Alexander, Director of the International Office, Leicester University, UK https://le.ac.uk/
African Research Universities Alliance launched
Date Released : 19/05/2015
Fifteen universities from eight African countries have launched an alliance of research universities, at the African Higher Education Summit in Senegal's capital Dakar.
Xenophobic violence is deplorable: Rhodes University condemns the recent attacks on Internationals
Date Released : 17/04/2015
The recent news of an upsurge in xenophobic violence in South Africa is deplorable and unjustifiable. As in the past, Rhodes University continues to reject Xenophobia of any kind.
Medical Aid Consultants
Date Released : 07/03/2016
Medical Aid consultants are due to come back again on the 7th of March 2016.
Rhodes > Internationalisation > Latest News
International Parade 2015
‌Beginning from the Botanical Gardens, Lucas Avenue, moving through High street to the City Hall, and ending at the Great Field
Time: 09:30 for 10:00
Venue: Entrance to the Botanical Gardens
Rhodes was the first University to host an International Parade and we celebrated our fifth one this year. The intention was to create a CELEBRATORY, positive space for people from different backgrounds, cultures, countries and lifestyles to come together.On the day we celebrated the DIVERSITY found in our community!
The Paraders were dressed to reflect the country they were representing with costumes, colours and flags.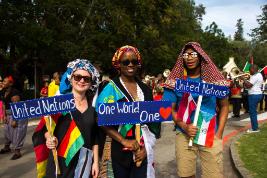 Last Modified: Fri, 26 Jun 2015 18:21:26 SAST


Rhodes > Internationalisation > Latest News
Screening of Khalo Matabane's: A Letter To Nelson Mandela Feature film
The International Office and the Unit for the Humanities at Rhodes University (UHURU) hosted Mr. Khalo Matabane, a respected South African film maker to screen and discuss his latest documentary Nelson Mandela: the myth and me at Rhodes University as part of the International Week celebrations.
The documentary is a personal odyssey that interrogates the meaning of freedom, reconciliation and forgiveness in South Africa through an imaginary letter to Nelson Mandela and conversations with some of the renowned politicians, public intellectuals and artists from all quarters of the world.
The film was screening at a revitalized political atmosphere in South Africa, where there's a rise of students' movement across the country, from UCT: Rhodes Must Fall to Black Students Movement at Rhodes University.
Mr. Manosa Nthunya, one of the speakers on the panel offered a fervent response to the film, linking it with the current political discourse about transformation in contemporary South Africa, ranging from the Rhodes name change to the removal of statues.
In his response Nthunya proposed for an ironic way of engaging with the past arguing that by doing so, one allows him/herself for a deeper reflection on the complexities that inform every life.
"I was therefore deeply troubled that when pushed to the corner, the senate and council at UCT agreed that the statue be removed," said Nthunywa, "I thought we had crisis in our democracy"
He continued to argue that what he had in fact presumed would have been a responsible response the university could have sent out is that "all students should learn, relentlessly learn how to live with irony"
Nelson Mandela: the myth and me, an emotionally gripping flim, explores and leaves a behind a plethora of dilemmas with no clear or definite answers that confirm what the audience would want to think.
Matabane explained that creating a dilemma for the audience is a deliberate and a striking
thing about art. "I give you the gift of a dilemma and crisis when you're watching this film because I'm supposed to make you doubt when you're watching"
Similar to Matabane, Nthunya argued that an appreciation of irony always makes a call for deeper thinking.
"To be human is to be interpolated within contradictory contradictions that constitute the possibility of human existence itself"
In each segment of the three themes: freedom, reconciliation and forgiveness, the director leaves many dilemmas for the audience to think about, but one of the most striking one lies along the forgiveness theme.
"When you have to live with the realities of peace on a day-to-day basis, and you see the level of poverty, you ask: is it worth it? Is the peace worth it? Especially in a society where those who were responsible for the atrocities do not even acknowledge that is it the consequence of their own actions?" explained Matabane.
Describing how he feels about the character that is being explored in the film, Mr. Matabane said he thinks of Mandela as a mirror offering people an opportunity to reflect on human nature.
"I think Madiba offers us an opportunity to reflect on the possibility of human nature, and that indeed we can become better human beings even at a cost of ourselves"
-- by Sanele Ntshingana
Last Modified: Fri, 26 Jun 2015 18:21:26 SAST


UK-SA Newton Fund Update: 2 Calls Open

Date Released : 22/05/2015
Two UK-SA Newton Fund opportunities are now open for calls for applications.
Rhodes > Internationalisation > Latest News
International Week 2015
Click here for the International Week Programme 2015
Last Modified: Thu, 21 May 2015 11:19:53 SAST


March rejecting xenophobia and all other forms of intolerances and chauvinistic behaviours.
Date Released : 22/04/2015
Over the past fortnight our country has witnessed terrible violence perpetrated against fellow human beings from other parts of the continent and world.
IEASA STATEMENT ON XENOPHOBIC ATTACKS
Date Released : 21/04/2015
The International Education Association of South Africa (IEASA) adds its voice and support to the growing condemnation of the current wave of xenophobic attacks on non-nationals in South Africa.
Wenda delivers a moving public lecture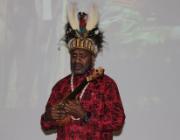 Date Released : 26/02/2015
A two time nominee for the Nobel Peace Prize and exiled tribal chief of West Papua, Benny Wenda, delivered a public lecture on 24 February to a packed lecture theatre, decorated with the West Papau flags as Wenda was sentenced to 25 years in prison for the simple act of raising the West Papua flag.
Inaugural Internationalisation Awards: A Success!
Date Released : 05/12/2014
The Inaugural Internationalisation Awards took place at the Senior Common Room on Wednesday 5th December 2014. In an event hosted by the International Office the Vice Chancellor presented the Awards to winners Professor Sunitha Srinivas and Professor Roddy Fox.
Exciting Opportunities for Postgraduate Studies Abroad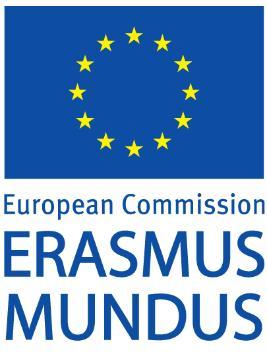 Date Released : 28/11/2014
The International Office has been advised that there are exciting exchange and full degree opportunities in Europe for South African post graduate students. We have updated our website to contain as much information as possible about the various opportunities.
Rhodes Celebrates International Heritage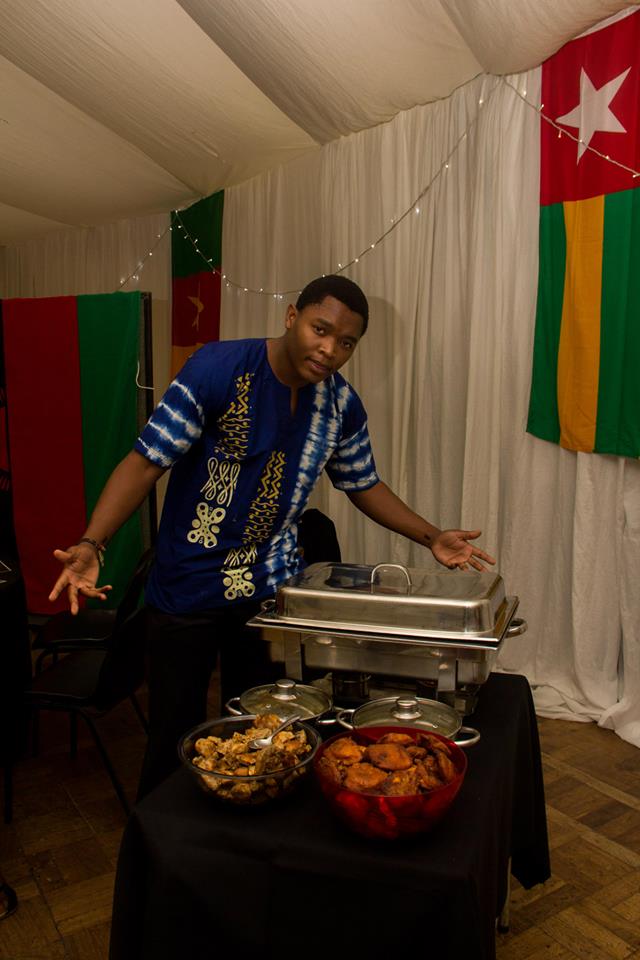 Date Released : 30/09/2014
The International Community at Rhodes University celebrated Heritage Day on September 24th. As part of the commemorations, Show Me Your Roots was held at the Great Hall.
Rhodes > Internationalisation > Latest News
Meet Denis Hirson
Describing the two months he spent in Grahamstown as part of the Mellon Writer in Residence fellowship at Rhodes University as having been amongthe richest, most energizing and rewarding of his adult life, writer, poet and editor Denis Hirson brought an international flavour to his contributions at Rhodes.
Drawing on an incorporating the expertise of international scholars formed a central aspect of Hirson's activities during his time at Rhodes, and is reflected in the diversity of the content he exposed his students and audience members to between August and July 2014.
Hirson has been a regular visitor to Grahamstown since leaving South Africa for France at the age of 22 in 1973 but hadn't experienced this level of engagement with the larger community on any of his previous trips. Despite having been offered the possibility of doing writing residences in several places outside of South Africa, this was the first Hirson accepted, somewhat sceptical that any writing would come of it. Hirson wrote, taught, was involved in several public events including the launches of two books, and participated in various ways in the literary life of Grahamstown, all with a distinctly international flavour.
During his time at Rhodes Hirson participated in various ways in the Masters Programme in Creative Writing under the aegis of the Institute for the Study of English in Africa (ISEA), presenting two seminars. The first of these was on the different stages of the relationship between a writer and his or her work, beginning with intimate words to be shared with friends, ending with the impersonal contract that can be drawn up with both an unknown reader and a publisher. This seminar was illustrated with prose by various writers including Kafka, Jean Giono, Carson McCullers and Sylvia Plath, and poetry taken from the recently published anthology Hirson edited, titled In the Heat of Shadows, South African Poetry 1996-2013, including work by Antjie Krog, Karen Press, Mxolisi Nyezwa, Gert Vlok Nel, Ingrid de Kok and Rustum Kozain.
In the second seminar Hirson discussed the relationship between poetry and rites of passage, notably those concerning birth, puberty, marriage and death, asking, among other things, why it was that a poet should be called upon to find words for these occasions. Here Hirson drew on texts by Antjie Krog, Adrian Mitchell, Bob Dylan, Khalil Gibran, Vonani Bila and Diana Der-Hovanessian and students were asked to write poems from both personal and impersonal perspectives on birth, love and death.
Hirson participated in two sessions during which students of the MA in Creative Writing course prepared and then gave feedback on the writing workshops and public readings that they themselves had been asked to run in an institution of their choice, out in the community of Grahamstown or one of its townships.
Together with Robert Berold, coordinator of the MA in Creative Writing course, Hirson prepared and participated in a bilingual reading and subsequent discussion of Martiniquan Aimé Césaire's Cahier pour un retour au pays natal/ Notebook for a Return to my Native Land, an event which gathered lecturers and students of the Politics, English and French departments as well as the Creative Writing programme.
During Berold's poetry circle, which Hirson attended three times, a diverse audience read and discussed the work of Césaire, the Russian poets Osip Mandelstam and Vladimir Mayakovsky, the Greek poet George Seferis, the American poet Sherwood Anderson.
Hirson also gave a lecture on contemporary South African poetry to first year English students, along with a brief reading, and initiated and participated in an evening of tribute to Nadine Gordimer, along with Dr. Deborah Seddon, Sue Marais, Professor Emeritus Malvern van Wyk Smith and Robert Berold.
Hirson has taught in one way or another since he started working in Johannesburg in the 1970s, but he noted a "singular aspect to the work with the Rhodes students, particularly those of them involved in writing". "They themselves, like their teachers, were in contact with the energies of the local environment, plugged in, as it were. For me, this added to the density and intensity of what happened during the seminars and readings. When we discussed Césaire, for example, there were immediate links made between his affirmation of identity and ability to speak in poetry of the concrete details of poverty, and similar challenges for South African writers," Hirson said. Following the seminar on rites of passage, where participants raised questions of birth, love and death, several of the poems the students wrote involved a connection with the turbulence, and pleasures, of the world immediately around them.
Hirson believes this might explain the impression that his teaching activities gave him unusual, accelerated access to what was happening in his local environment and indirectly fuelled his own impulse to write, culminating in more than 30 typed pages of poems and prose which he has taken back to France. Hirson's residency coincided with the National Arts Festival, which increased his exposure to "what was happening in the country, not least of all since in many cases the accent of these events was placed on social relevance".
Hirson also participated in a colloquium on the teaching of creative writing, the first of its kind ever to be held in South Africa. Among the participants were several people whom Hirson had already been involved with during his stay, including several teachers on the MA in Creative Writing course, Vonani Bila, Stacy Hardy, Anton Krueger, Kgebetli Moele, and Lesego Rampolokeng. Other contributors, such as Noy Holland from the University of Massachusetts, Jean Mcneil from the University of East Anglia, and Paul Munden of the UK National Association of Writers in Education as well as the East Rand poet and community teacher Angifi Dladla, all stretched the colloquium in striking ways beyond the universities and beyond South Africa. "The combined effect of their contribution to the colloquium only confirmed the degree to which my stay had been enriched by the intellectual micro-climate surrounding this course," Hirson said.
Last Modified: Tue, 11 Nov 2014 16:14:35 SAST


Ethno-Entrepreneurs Responsible For Nigeria's Divisiveness, says Professor Akpan.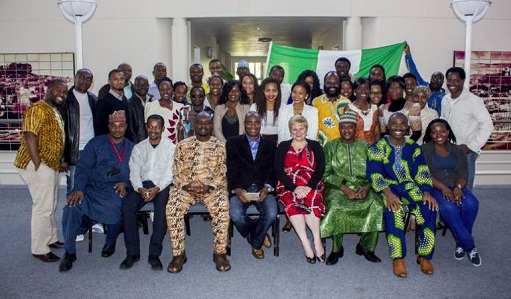 Date Released : 31/10/2014
Scholars gathered at Rhodes University in South Africa argue that education reform in Nigeria could reduce ethnic tensions.
Distinguished Visiting Professor Beverley Glass Gives Public Lecture on The Effects of Light on Drugs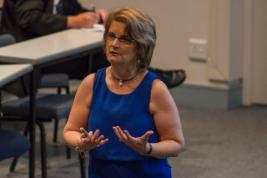 Date Released : 19/09/2014
Speaking on Tuesday evening, 16 September, Distinguished Visiting Professor Beverley Glass explains her research to a public audience...
Where leaders learn together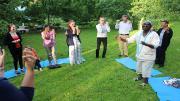 Date Released : 18/09/2014
Dr Kenneth Ngcoza, Deputy Head of the Education Department, Prof Michael Joseph and Prof Esther Ramani attended Summer University in Russia in July.
16
Sep
Distinguished Visiting Professor Beverley Glass will be presenting a public lecture on the effects of different types of light on medical drugs, both before and after consumption.
EC leads in human rights litigation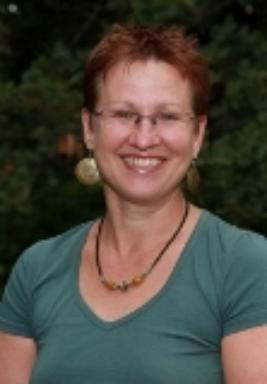 Date Released : 30/07/2014
SOME of the most important and extraordinary innovations in socio-economic rights litigation were pioneered in the Eastern Cape, says internationally renowned law Professor Sandra Liebenberg.
Living Like Locals While Abroad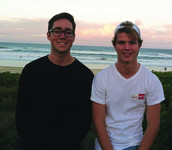 Date Released : 25/04/2014
I seek comfort in every aspect of my life. I surround myself with people and places that comfort me no matter where I am in the world.
Engaging with the world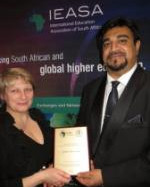 Date Released : 09/04/2014
The International Office recently awarded an International Education Association of South Africa (IEASA) Golden Key award for Best Practice in Developing a Comprehensive Internationalisation Strategy.
Rhodes marks World Day of Social Justice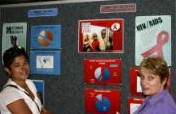 Date Released : 09/04/2014
"Never doubt that a small group of thoughtful, committed people can change the world. Indeed, it is the only thing that ever has."
South Africa benefits from international citizens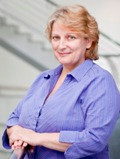 Date Released : 07/04/2014
Rhodes University International Office has issued a strong statement against the xenophobic attacks that took place recently in some provinces in South Africa such as Johannesburg.