LLB student selected for German/African scholarship exchange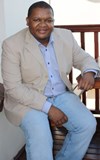 Date Released : 23/08/2013
Final year LLB student, Aphiwe Nkosimbini has been selected by the German Partnership with Africa Foundation, to attend a political economy conference in Germany and Namibia.
Law students mark 100 years since the Black Land Act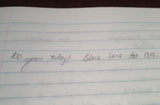 Date Released : 25/06/2013
Rhodes Law students marked Wednesday 19 June exactly 100 years since the Black Land Act (BLA) of 1913 came into force by writing their Law of Property Law A exam (a component of Legal Theory 3) on the same day to highlight the importance of Law.
"Nkandla case reveals flaws in Secrecy Bill"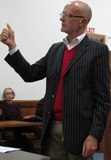 Date Released : 16/08/2013
Visiting Professor Wim Trengrove argued that the Protection of State Information Bill is open to abuse because it fails to tightly define and control what may be classified as secret information.
Son of Transkei soil joins Concourt bench

Date Released : 07/08/2013
Mount Frere-born advocate Mbuyiseli Russell Madlanga was yesterday sworn in as a Constitutional Court judge.