In the last session of AGCLE Movie Nights for this term, on Thursday 26 March, we will be watching Selma (2014), directed by Ava DuVernay. The movie is about
Martin Luther King
's campaign to secure equal voting rights for black people in the United States. The movie focuses on the famous march from Selma to Montgomery (Alabama) in 1965. For more info and a good review see the link, please:
Entrance if free for all.
Looking forward to seeing you there!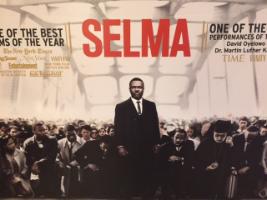 ‌
Last Modified: Tue, 17 Mar 2015 12:16:33 SAST