EVERSE
By Joseph Coetzee, Ivy Kulundu-Gotz, Simone Heymans and Chiro Nott
Victoria Primary School, Grahamstown, National Arts Festival, 2014
Everse was one of four BLIND SPOT performances curated by Ruth Simbao
‌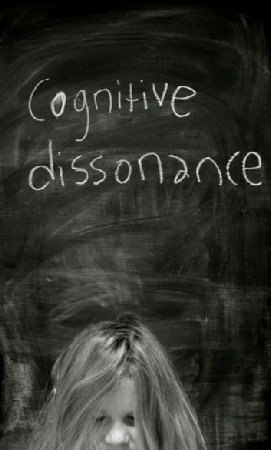 Everse is an obsolete word meaning to subvert or overthrow. The live installation took the form of a site-situational, spatial walk-about at Victoria Primary School in Grahamstown that engaged with the blind spots of learning and their long-term repercussions. The audience was invited to engage with the complex and often contradictory memories of schooling, and extrapolated elements of the education system where highlighted, unhinged and subtly critiqued. Chiro Nott, who performed the character of the schoolteacher, led the audience through three live installations in the classroom (Simone Heymans), the swimming pool (Ivy Kulundu-Gotz) and the tennis court (Joseph Coetzee).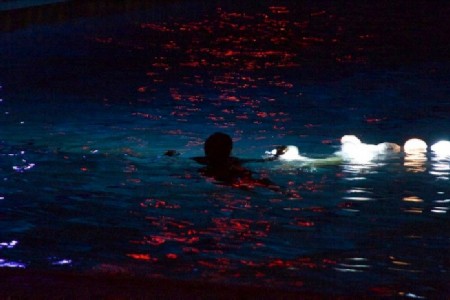 Kulundu-Gotz's performance in the swimming pool alluded to characteristics of the octopus that has uninterrupted, everse vision. Unlike humans, the octopus has no blind spot and its vision differs from the human act of 'seeing with the brain'. The human brain is taught how to see, and perception of the image relies on learning, culture, memory and contextual interpretation. The octopus, however, mimics objects to avoid predators, it obfuscates the vision of others, it problem-solves, and it tastes through touch. The endurance of Ivy's performance, which took place in an outdoor swimming pool in the middle of winter, referenced the fact that the octopus is viewed as one of the hardest working mothers on the planet. After laying and stitching together over 50,000 eggs, she spends half a year fending for her young and uses her last breath to blow her children out into open water. This performance raises questions about the role of mothers in the education of their children.
In the third live installation by Joseph Coetzee that took place on the tennis court, a tall emperor-like figure overlooked a strenuous performance of the Beep Test. The Beep Test, a ritual prevalent in former model C schooling structures in South Africa as well as in the military, police and fire departments, is a form of fitness testing. Participants are disqualified from the test when they fall behind the pace of the beeps for two consecutive end lines. In a school context where performance is not related to one's job, the test turns a blind eye to diversity of ability, mental and emotional stamina, and body type.
Photos: Simone Heymans (top) and Ruth Simbao (middle and bottom) (please do not use without copyright permission)
Funding was received from the National Arts Festival
To Read more on Everse go to Blind Spot Performance booklet.
Last Modified: Tue, 15 Aug 2017 16:48:03 SAST