MAKING WAY: CONTEMPORARY ART FROM SOUTH AFRICA AND CHINA
Curated by Ruth Simbao, Alumni Gallery, the Provost Prison and Fort Selwyn, National Arts Festival, 2012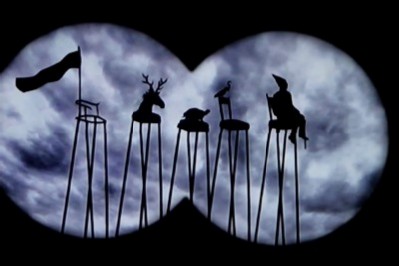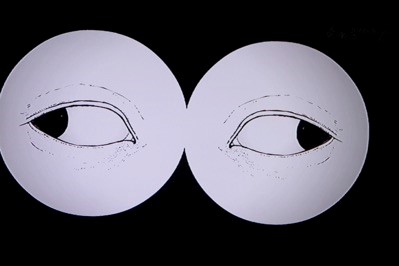 Making Way was first shown in three venues at the National Arts Festival in Grahamstown before it toured to the Standard Bank Gallery in Johannesburg. A key component of the 2012 version of Making Way was the performance art programme, which included new site-specific works by Doung Anwar Jahangeer, Athi-Patra Ruga, Randollph Hartzenberg and Gerald Machona.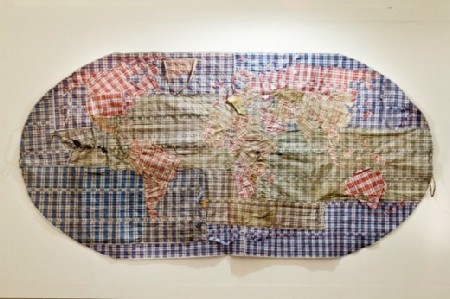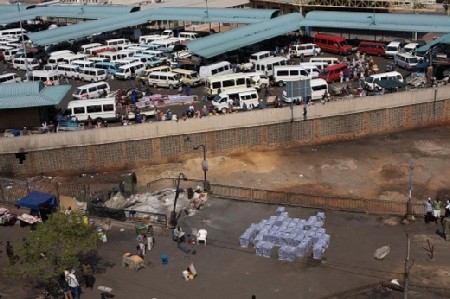 Below is a short excerpt from Ruth Simbao's essay, "Making Way: Opening up the Road" in the Making Way exhibition catalogue:
MIGRATION AS PERPETUAL PROCESS OF ARRIVAL
When migrants step into this exile, they huddle in national enclaves, constructing micro-cities and mini-nations. Some, fearing xenophobia from locals and the cops, dare not step beyond invisible boundaries. (Percy Zvomuya 2010: 180)
Artists in Making Way move beyond romanticised, elitist forms of global movement and reveal the fact that there is a "power-geometry" to space-time compression (Massey in Cresswell 2004: 65). As Massey points out, there are those who tend to do all the moving and the communicating, "but there are also groups who are doing a lot of physical movement who are not 'in charge' of the process in the same way . . . there are those who are simply on the receiving end of time-space compression" (Massey in Cresswell 2004: 65). This does not mean that a clear-cut distinction can always be drawn between advantage and disadvantage, between active and passive movement, or between voluntary and involuntary migration, for migrants often straddle specific classifications (Simone 2000: 432). However, as Dan Halter reveals in Rifugiato Mappa del Mondo (2011), there are global tendencies that reveal where privilege lies.
In this work Halter, with the help of Sibongile Chinjojo, stitches together a world map made from the cheap nylon bags produced in China that are commonly associated with migration. Faded and tattered red, blue and white checked bags are used to map the countries that people often try to escape, whereas the brighter, newer bags map the most desirable destinations—destinations of relative opportunity and wealth; destinations more often than not in the north and the west. While multinational companies declare that the world is becoming smaller, Homi Bhabha (1992: 88) reminds us that, "The globe shrinks for those who own it; for the displaced or dispossessed, the migrant or refugee, no distance is more awesome than the few feet across borders or frontiers".
In Halter's work Space Invader (Johannesburg taxi rank – port of entry) (Fig. 18), he deals with the process of migrancy—the experience of the journey and the perpetual 'arrival'—that continues once a person lands at his or her destination. Filmed at a taxi rank, a point of entry for many foreigners from other African countries, the work plays on the notion of aliens arriving from out-of-space by referencing the 8-bit Space Invaders motif. An aerial view of the taxi rank reveals this motif that is compiled out of the nylon bags sometimes referred to as China totes, or, as they have been recently named in South Africa, 'Zimbabwe bags'. People on the ground run around moving the bags one at a time, so that the motif 'floats down' like the aliens in the Space Invaders computer game. The aim of the game is to shoot the aliens before they land. However, once foreigners do land in South Africa, they are often derogatorily referred to as amakwerekwere, and through regular reference to their 'alien-ness' they are reminded that their arrival can never be complete.
Artists: ATHI-PATRA RUGA, BRENT MEISTRE, CHEN QIULIN, DAN HALTER, DOTUN MAKUN, DOUNG ANWAR JAHANGEER, GERALD MACHONA, HUA JIMING, JAMES WEBB, KUDZANAI CHIURAI, LEBOGANG RASETHABA, MALEONN, QIN GA, RANDOLPH HARTZENBERG, THENJIWE NKOSI, VULINDLELA NYONI, WU JUNYONG.
Text: Ruth Simbao.
Photos: (top) Wu Junyong, Flowers of Chaos, 2009, animation video (3:35) installed in the Provost Prison that draws from the architectural principles of the panopticon, courtesy of the artist and F2 Gallery, Beijing (middle) installation view of Dan Halter, Rifugiato Mappa del Mondo, 2011, new and used plastic mesh bags. This work was stitched together by Sibongile Chinjojo, a Zimbabwean refugee living in South Africa. Photo: Paul Greenway (bottom) Dan Halter, Space Invader (Johannesburg taxi rank – port of entry), 2009, video (3:04). Courtesy of the artist and Whatiftheworld Gallery.
Generous support for the exhibition was received from the National Arts Festival, the National Arts Council, Rhodes University, the National Research Foundation, Sumali Investments and the Eastern Cape Provincial Arts and Culture Council.
For the Making Way Performance Booklet click here and for the Making Way Exhibition Catalogue click here.
Last Modified: Tue, 15 Aug 2017 16:47:51 SAST