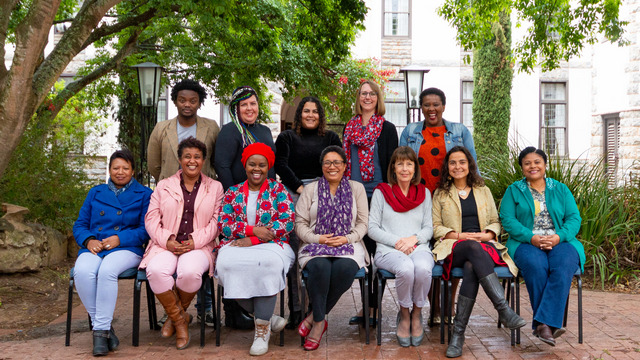 The Higher Education Learning & Teaching Association of Southern Africa (HELTASA) Conference, hosted by the Centre for Higher Education Research, Teaching and Learning (CHERTL) will return to Rhodes University almost a decade after they last hosted the Conference.
More than 300 delegates from 38 institutions of higher learning in South Africa and further afield will be welcomed to the Conference. This year's theme is "pedagogies in context". The Conference aims to reclaim a voice for Southern African researchers and practitioners in scholarly debates concerning the challenges we face in contemporary higher education.
Taking place from 27-29 November 2019, the Conference will offer a range of oral presentations, critical dialogue panels, a book launch, poster presentations and the CHE-HELTASA National Teaching Excellence Awards. A selection of pre-conference workshops provides a space where scholars and practitioners can engage in activities to enhance aspects of their practice.
"Nineteen presenters at HELTASA will be from Rhodes University," said Dr Nicola Pallitt, one of the organisers of the event. "It is inspiring to see academics invested in sharing research about their teaching."
This year's conference engages with a diverse offering of topics and focus areas including engaged learning, community engagement, student success, education for sustainability, curriculum transformation and decolonialisation, academic literacy, learning models, mobile learning and educational technology. "We're really encouraged by the way practitioners are grappling with critical issues relating to pedagogy, particularly finding ways to be more inclusive and responsive to our students' needs," said Programme Coordinator, Dr Kirstin Wilmot.
Three keynote speakers will be present at the event. Universities South Africa CEO, Professor Ahmed Bawa, will be discussing the need for change in pedagogy and four key drivers of this change, while Professor Cecilia Jacobs, from the University of Stellenbosch will talk about placing knowledge at the centre of how we understand teaching. Finally, Professor Rozena Maart from the University of KwaZulu-Natal will discuss the interrogation of speech and language in a post-colonial education system.
A new book, entitled "Re-imagining Curriculum: Spaces for Disruption", edited by CHERTL's Professor Lynn Quinn, will be launched at the opening event of the Conference.
The book comprises 20 chapters written by 41 authors from the academic development community in South Africa and further afield. The book offers a range of theoretical and practical approaches to curriculum design and transformation in diverse contexts. The book will be available for purchase at the event, or can be order via African Sun Media (www.africansunmedia.co.za) by emailing orders@africansunmedia.co.za.
Pictured in photo:
Bottom row [left to right]: Lavern Sias, Denise April, Dr Mandy Hlengwa, Prof Jo-Anne Vorster, Prof Lynn Quinn, Dr Roxana Chiappa Baros, Anthea Adams
Top row [left to right]: Masixole Booi, Dr Nicola Pallitt, Kelly Solomon, Dr Kirstin Wilmot, Nomfundo Siqwede