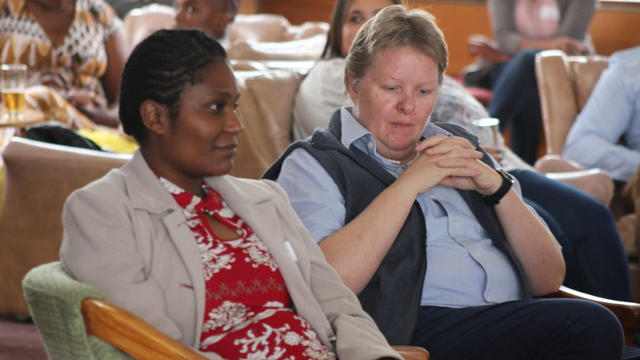 By Karabo Baloyi MA in Journalism and Media Studies student
Rhodes University's leadership welcomed the newest group of staff members to the University on 13 November. The event provided a space for new and established staff members to meet and get to know one another.
Acting Director of Human Resources, Susan Robertson, welcomed the staff members by encouraging them to explore the rich heritage of the Eastern Cape. "We look forward to your contribution and in turn, we strive to offer you an employment partnership of choice which affords respect and dignity to everybody," Robertson said.
The University welcomed 47 new staff members between April and November 2019. Thirty-two of those staff members are women, including Rhodes University's first black female DVC, Dr 'Mabokang Monnapula-Mapesela.
Robertson also encouraged staff members to be innovative: "We are an institution characterised by recognising and knowing each other, because we are small, our senior staff are easily accessible, and we hope this creates an environment where staff feel heard and valued. I want to encourage you to take advantage of your newness and ask many questions. Allow yourself to come up with fresh ideas and keep pushing the envelope and challenging the status quo."
The DVC of Research and Innovation, Dr Peter Clayton, explained that, despite its small size, Rhodes University is essential to the Makhanda community. "It's not just the academics who contribute to the academic programme. As all members of staff contribute hugely to the success of the University, we rely heavily on all of you to pull your weight the best way you can to make this institution great. Our students, staff and members of the community all rely on the University to work well."