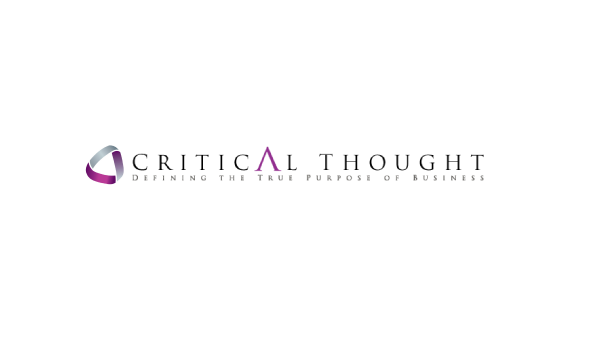 Rhodes > Critical Thought > News Slider Feed 2
Creating decent jobs through sustainable Human Resource Management
Date Released:
Sun, 27 May 2012 10:42 +0200
By Professor Noel Pearse, Associate Professor at Rhodes Business School.
The official unemployment rate in South Africa, as released in May 2012 by StatsSA is 25,2%. This represented a net loss of jobs over the last quarter.
Not a good result when government strategy is focused on job creation.
Analysts will also remind us that the picture is far worse, as this is the narrow definition of unemployment, which excludes discouraged workers. That is, those who did not actively seek work over the past month.
Estimates worldwide are around 200 million, or that just over 6% of the economically active population are unemployed. Many of the unemployed are young.
Estimates for South Africa are that more than 50% of the youth are unemployed, many of whom have never had the opportunity to work. And the longer they remain unemployed, the greater the chances are that they will eventually become unemployable.
In such a situation it begs the desperate question: "Surely any type of job is good enough for someone who is without a job?"
The International Labour Organisation (ILO) and local trade unions such as those affiliated to COSATU, would reply with a categorical "No!" and qualify that the kind of jobs that we need are decent jobs.
The concept of decent jobs originates with the ILO. In 1999, the then ILO Director-General, Juan Somavia, first introduced the decent work concept describing it as "opportunities for women and men to obtain decent and productive work in conditions of freedom, equity, security and human dignity".
A decent work agenda has subsequently been developed by the ILO, including the launch of Country programmes.
In September 2006, at its 9th National Congress, COSATU adopted a resolution calling for "comprehensive plan to create quality jobs and to ensure that the millions of unemployed are able to work in conditions of decent work" and "to address casualisation and labour broking through changes to the law".
The South African government's Medium Term Strategic Framework for 2009-2014 has as its first Strategic Priority, "Speeding up growth and transforming the economy to create decent work and sustainable livelihoods".
So what is a decent job?
In 2008, Eddie Webster and his colleagues published work commission by the Department of Labour clarifying the concept.
In exploring their concept of a "Decent Work Deficit" they identify seven factors of security in the workplace, namely:
Labour Market Security (Higher national and regional employment levels create more secure workers as they face less competition from job seekers willing to work for lower wages)
Employment Security (Having a contract of employment in the first place, and the amount of protection it affords against arbitrary treatment, and dismissal in particular)
Job Security (Having the opportunity as an employee to build a career)
Work Security (Health and safety related matters that protection workers against accidents and illness at work, as well as the adverse effects on health of excessive working hours)
Skills Reproduction Security (Opportunities for employees to gain and retain formal skills)
Representation Security (Having an independent collective voice in the labour market to represent workers' interests)
Income Security (The amount of money earned per week, inclusive of issues such as its regularity, whether there is a minimum income, whether it includes non-wage benefits, and the number of people who depend on the income)
What does this mean for employers and business owners? What is the role of the Human Resource Management (HRM) activities of a business?
From a business perspective, Michael Porter is now advocating a shift in mindset from profit maximisation to shared value (Porter and Kramer, 2011).
That is, the linkage of progress in society and the economy is acknowledged. By ensuring the well-being of society, companies also advance their own interests.
They begin to see product and market opportunities and innovations that they were previously oblivious of, when they only considered their own narrow interests.
On the flip side, the concept of shared value recognises that social harms will ultimately be a cost to business as well. The unemployment crisis cannot be ignored by business, as it will inevitably be a cost to them as well.
Within organisations, the HRM function that should be championing the application of a shared value philosophy to employment conditions, looking for creative ways to both create and develop decent jobs on a sustainable basis.
Both job creation and job development are needed. Employers have a role to play in creating more jobs, and smaller businesses do this better. On the other hand, there is a responsibility to enhance the security factors of jobs in the workplace and to develop existing job incumbents.
Adequately responding to the challenge of creating decent jobs calls for the adoption of a stakeholder approach to HRM, so that HRM practitioners are not only engaging with their traditional stakeholders such as the Department of Labour, trade unions, and employees.
They need to also recognise and engage a broader range of stakeholders that incorporates local communities and the unemployed. That is, their current and future labour market pool.
Further Reading and References:
http://www.ilo.org/wcmsp5/groups/public/—ed_emp/—emp_elm/—trends/documents/publication/wcms_179663.pdf
http://www.ilo.org/global/about-the-ilo/decent-work-agenda/lang–en/index.htm
http://www.ilo.org/public/english/bureau/program/dwcp/download/southafrica.pdf
http://www.cosatu.org.za/docs/resolutions/2006/resolutions.htm
http://www.thepresidency.gov.za/docs/strategy/2010-11-12-13/strategic_agenda.pdf
http://www.labour.gov.za/downloads/documents/research-documents/webster.pdf
http://www.statssa.gov.za/publications/statsdownload.asp?PPN=P0211&SCH=5222
Porter, M. E. & Kramer, M. R. (2011). Creating Shared Value. Harvard Business Review, 89 (1/2), 62-77.
Source:.