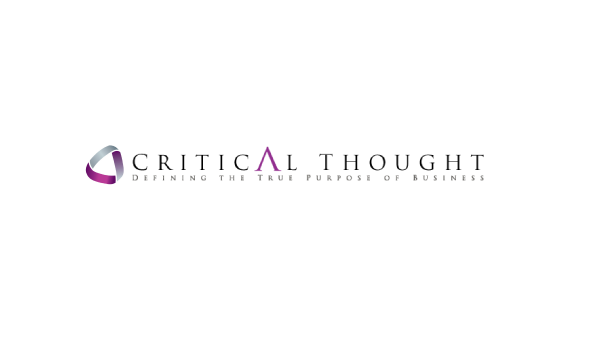 Rhodes > Critical Thought > News Slider Feed 2
Trade Unions: Past their sell by date?
Date Released:
Thu, 31 May 2012 10:32 +0200
By Loane Sharp, Labour Market Analyst at Adcorp Holdings Ltd
The question is vital because South Africa's labour market is a shambles. Using a broad definition of unemployment, the equivalent of about 8.5 million people – each one an individual with a desperate, heart-breaking story like Fingo Village resident, Gerald – are out of work or underemployed (see http://criticalthought.co.za/a-humble-request/).
Last year, South Africa lost nearly double the number of work-days due to strikes and work stoppages than at the height of rolling mass-action against apartheid. This year, labour productivity fell to the lowest level in 40 years.
Currently, labour's share of national income is at a 50-year low.
Over the past three years, wages have risen by 11.5% per annum on average – treble the consumer inflation rate over the period. Growing numbers of employers are using automation, mechanisation and other labour-saving methods as an alternative to labour, with the result that the economy's labour intensity has fallen sharply – by 8.1% in the last three years alone.
It now takes 36.2% fewer workers to produce a given unit of output than it did in 1960.
According to the World Economic Forum, the world's foremost grouping of multinationals, some aspects of South African labour law are among the most restrictive in the world.
The International Monetary Fund believes that some aspects of South African labour laws need to be relaxed, and even the drafters of the 1995 Labour Relations Act have called for labour law reforms.
No matter how you look at it, we can surely all agree that labour market outcomes – including the most important one, unemployment – demand that the labour environment requires a serious and urgent re-think.
One thing is certain: we will not get the necessary re-think. Employed people, numbering 13.5 million, outnumber unemployed people, numbering 8.5 million, by a ratio of nearly 2 to 1.
There is a great deal of sensitivity and stealth surrounding membership figures for ANC-aligned organizations, but the most credible figures suggest that ANC-aligned Cosatu has 1,200,000 members and the ANC Youth League has 360,000 members – a ratio of over 3 to 1.
The voting calculus – if we assume for the moment that the circuitous path of democracy in South Africa derives its ultimate direction from the voting booth – suggests that established workers will trump the unemployed, and that trade union members will trump, especially, unemployed youth who represent the primary source of workplace competition for established workers.
Minimum wages, which are supposedly intended to maintain a living wage for workers, are in fact designed to keep young and inexperienced job-seekers out of the workplace.
Businesses respond to minimum wages by retaining the workers (mostly older, trained and experienced workers) whose productivity justifies the minimum wage, and retrenching the rest.
Opposition to the youth wage subsidy has the same object, namely keeping young people out of work. Young people, having neither practical skills nor prior work experience nor on-the-job knowledge to offer employers, can only compete by offering themselves to employers at lower wages, which in turn tends to lower wages for all workers.
Trade unions will not tolerate this. In the trade union milieu, whatever convoluted justifications may be manufactured in their opposition, youth employment must be resisted at all costs.
Cosatu's opposition to the youth wage subsidy revolves around armchair speculations, namely that young subsidized workers will displace older unsubsidized workers, and young subsidized workers will be "dumped" once the subsidy period ends. Wage subsidies have been in place since the 1950s in at least 45 countries around the world, and Cosatu's fears have not been in evidence in any one of these countries in any time period.
The prominence given to Cosatu's idle conjectures is a measure of the dominance of their sheer membership numbers in the ANC's electoral reckoning. It is high time that we recognize that Cosatu is the biggest single impediment to job creation in South Africa.
A further impediment to the efficient functioning of South Africa's labour market is the government education system. The cost of producing a matriculant in the government schooling system, excluding parental contributions in the form of school fees, is now nearly half a million rand, which is way higher than the equivalent in private education.
This is largely the result of relentless increases in teachers' and bureaucrats' wages, but the cost is dispersed and practically invisible since it is largely paid for by the taxpayer and non-transparently reported. Teachers' and bureaucrats' salary gains have been the result of Sadtu, a Cosatu affiliate with 247,000 members out of 386,000 teachers or a unionization rate of 64%.
And while salaries have been rising in government schools, outcomes have been deteriorating. Sadtu is the prime mover in this, too – they have consistently vetoed government's proposal to use learner performance as a basis for evaluating teacher performance, and indeed, they have persistently refused to allow any performance agreements at all.
South Africa spends 6% of GDP on education, more than Canada, France, or the UK. But the results are appalling.
There is a significant negative correlation between education spending per learner and literacy and numeracy performance, meaning that money is being substantially wasted. Only half of education spending is associated with improved matric performance, the remainder being waste.
For those who enjoy a good conspiracy theory, it is not beyond the bounds of possibility that Sadtu is deliberately dumbing down South Africa's youth to prevent them from competing with established workers in the workplace.
Certainly, the rising cost and deteriorating quality of government education is the biggest single obstacle to long-term equality of opportunity and income between the races: South Africa's government schools keep black kids poor, and a lot of people seem to want to keep it that way.
Now, to get back to Owen Skae's practical questions, we may summarize as follows: teachers' unions' influence over government schools make black kids unemployable, and trade unions keep black youth who by some miracle become employable, out of work.
It is high time, in other words, to challenge the power of the trade union movement.
We can do so in several practical ways, all of which are consistent with Article 23.1 of the Universal Declaration of Human Rights, the so-called "right to work":
Repeal the laws (the so-called "closed shop") that compel job-seekers to join a trade union as a precondition for obtaining a job
Repeal the laws (the so-called "agency shop") that compel workers to pay trade union membership fees whether they belong to a trade union or not
Require that trade unions ballot their members ahead of a strike, and further require that a two-thirds majority votes in favour of a strike
Prohibit open ballots and require secret ballots, since open ballots lead to violence and intimidation of union members who vote against a strike
Prohibit the collection by employers of trade union membership fees on trade unions' behalf
Prohibit the automatic extension of bargaining council agreements to entire industries or sectors, so that these agreements apply on a voluntary basis only
On a nationwide basis place an upper limit on wage settlements, so that wage increases may not exceed labour's marginal nominal productivity growth
Make trade unions liable for the loss of earnings that occurs during work stoppages
Although, as predicted earlier, there will be no re-think of South Africa's labour laws, this would be an opportune time to re-assess trade union regulations, because trade unions, viewed as economic entities, have suffered two major setbacks in recent years.
Firstly, trade union membership has fallen since official records began in 2006, from 3.5 million to 3.3 million members, a loss of 129,424 members representing lost membership dues of R95,773,760 per annum.
Trade union membership as a proportion of the total workforce is slowly but steadily declining, and the overall unionization rate (29% of the total workforce) conceals a dramatic change in the composition of union members: unionization in the private sector has fallen to an all-time low (26%), whereas unionization in the public sector has risen to an all-time high (75%).
Secondly, trade union members' participation in strikes has been generally very low (on average since 2006, just 1.4% of trade union members turned out on strike) and highly variable (ranging from 0% to 8.8%, depending on the goals, duration and time of year of individual strikes). This explains why strikes and union-initiated protest actions have grown greatly in range and scope.
For example, in light of uncertainty as to how many union members would turn out in support of the 7 March 2012 nationwide protest action, trade unions have added multiple objects to their protests (opposition to labour broking, resistance to Gauteng's e-tolling system, hostility toward Eskom's tariff hikes, and a new anti-corruption call centre).
This opportunity to counter the trade unions and enhance the economy's long-term job-creating potential will be lost, for entirely political reasons.
Keeping some of the most senior politicians in power and, by implication, out of jail means that unholy alliances will be made. The clamour for greater disbursement of taxpayer resources means that populist causes and contradictory promises will grow unchecked, as will the disillusionment which follows.
A clumsy and haphazard equilibrium will remain in place until the unemployed outweigh the employed in political calculations, which will only occur in about twenty years' time given current rates of population, labour force and employment growth.
We can only hope that populism, youth radicalism, xenophobic violence, tribalism and service delivery protests – all of which are ultimately manifestations of joblessness – do not erupt into an uncontrollable conflagration.
Source:.