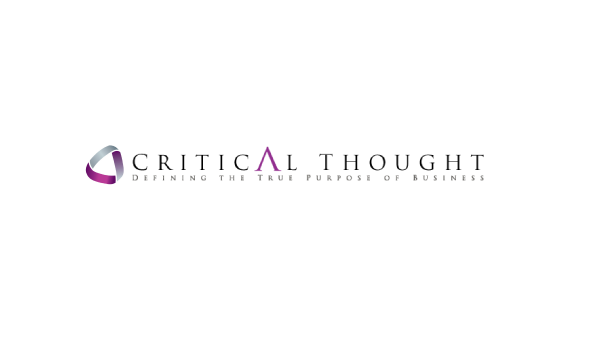 Rhodes > Critical Thought > News Slider Feed 2
Strike action in South Africa: are workers negotiating themselves out of jobs?
Date Released:
Mon, 26 September 2011 15:08 +0200
By Johnny Goldberg, CEO at Global Business Solutions.
What is the real cost and impact of these strikes and what is the likely future scenario? An analysis of recent strike actions shows some similar trends:
1. Car manufacturing
Employees from car manufacturing plants, including (but not limited to) Nissan, Toyota, Ford, Volkswagen and BMW demanded substantial improvements to their total remuneration, which resulted in a strike in August 2010. NUMSA, representing employees, demanded:
a 15% wage increase,
100% lay-off payment,
the complete abolishment of labour brokers,
a 40 hour work week,
extended maternity leave,
Saturday work to be paid at 150% rates and double pay on Sundays and public holidays.
AMEO, the employer body, rejected such demands and the negotiations reached a stalemate.
AMEO subsequently decided to meet NUMSA "half-way" and employers made a final offer of a 7% wage increase and an inflation-link increase over the subsequent 3 years of the proposed agreement was tabled. The employer body rejected the other benefits demanded. In the end, the parties settled on a 10% wage increase representing a 3% increase in the employers offer in the second week of the strike.
According to economists, the eight-day strike reportedly cost the industry R3.5 billion rand and led to a loss of 14.6 million working days. The effect on exports and the manufacturer image was both adverse and significant. It was alleged that the strike cost the respective employers collectively more than 2 100 cars per day (of which 50% are destined for export markets). Employees themselves lost over R8-million per day in total wages and benefits.
2. Retail motor industry
In September 2010, NUMSA embarked on a strike in the retail motor industry and the size of the strike swelled at its height to approximately 70 000 members, including petrol attendants, motor component manufactures and other workers in this sector. At the outset, the Union demanded a 20% wage increase across the board as well as a cap on the maximum working hours per 5-day week to 40 hours.
Other ancillary demands were for extended maternity leave, the complete abolishment of labour brokers and a 1 year wage bargaining agreement. The employers refused and the strike lasted for 15 days. Upon finalisation of the strike, there were substantial shifts in demands and different sectors of employees received differential increases.
Petrol attendants received an increase of 10% and 9% in each of the next two years of the agreement. The employees in component manufacturing received a 10% increase and 8% in each of the next two years of the agreement. A 3-year wage agreement was signed heralding a massive victory for the employers as the Union only wanted a 1-year agreement at the commencement of the negotiations.
The contentious issue of procuring labour brokers was also influenced and restricted to a maximum of 35% and would be incrementally decreased over the three years. We see again a 3% increase by the employers in the second to third week of the strike.
3. Public service strikes
Out of all the strikes in 2010, the Public Service Employees strike is the one that seemed to expose public service grievances and employee dissatisfaction most acutely to South African citizens. What differentiated this strike from others was its size. Of the total of 1,2 million members, 700 000 took part in this strike. However, compared to the other strikes running at the same time, the union negotiators had a much more realistic approach to the demands and the negotiation approach.
They chose not to start unrealistically high and end low – which is the traditional market-place approach. Instead, they opted to start with very realistic demands such as an 8,6% wage increase; R1000 housing subsidy and a medical aid parity subsidy. In response, Government offered them an inflation-related wage increase of 7% and a R630 housing subsidy.
These offers were rejected by the umbrella body COSATU and the strike started in August. Finally, after a lengthy strike of four weeks, all parties settled on a compromise: a 7,5% wage increase and a R800 housing subsidy. A slight movement and a lengthy strike followed by an agreement of no work, no pay.
4. Chemical and energy
In July 2011, Cosatu's Chemical and Energy union, CEPPAWU and the General Industries Workers Union demanded a salary increase of more than 10% and a minimum wage of R6000.00. Employers offered an increase of between 6% and 7%. Pressure intensified on employers, with Solidarity (another Union) members joining the strikes at Sasol and PetroSA plants. The eventual settlement was in the region of 9% increase. Again a 3% increase in the employers offer in the second week of the strike.
170 000 metal and engineering workers embarked upon an indefinite strike in July 2011 led by NUMSA and at least five other affiliated Unions. NUMSA demanded a 13% wage increase, whereby Employers offered 7%. The strike ended on 17 July 2011 and parties signed a 3 year agreement which included a 10% wage increase for general workers. Note again, another employer example of a 3% increase after the third week of the strike.
In analysing these strikes, with the exception of the public service one, we see major movement by employers during the strike negotiations. Many sectors have concluded increases of 10% across-the-board while inflation was only at a level between 4% and 5%. This amounts to increases in excess of double the inflation rate. The real question is how will this cost be absorbed by employers' businesses?
A number of fundamental observations arise:
Firstly, these settlements will inevitably lead to job losses in the mid to long term as most employers will not be able to pass this cost on to their customers. This comes at a time where in the next 12 months South Africa will lose 500 000 jobs.
Secondly, these settlements are extremely high in favour of the employee demands. It is also noticeable that employers settled relatively quickly within the respective time scales of the industrial action. An analysis of industrial strike action negotiations reflects that it typically takes 3 to 4 weeks to ensure minimum movement in your offer as an employer. This happened in the public sector strike and there was only a minimum amount of 0.5% in the final settlement.
This set the platform for the current 2011 public sector settlement which has just settled without any disruption. The conclusion must be that employees have learned in this sector that they were the big losers in the 4 week public sector strike last year and another strike would not be worth it.
Thirdly, it does not seem good business sense for negotiations to move as much as 3% in a strike. This occurred in all the Business sector strikes analysed above. The conclusion that can be reached is that the 2 week strike period followed by 3% – 4% movements sends the wrong message to employees. Strike and you will get a movement of up to 50% in the employer offer. Maybe employers are creating their own problem by the way they negotiate and then resolve to endure longer strikes.
The final conclusion has to be that it would seem in this soft economy these are short term victories by employees. To balance the books, employers will invariably or inevitably have to retrench employees. Watch this space!
Source:.