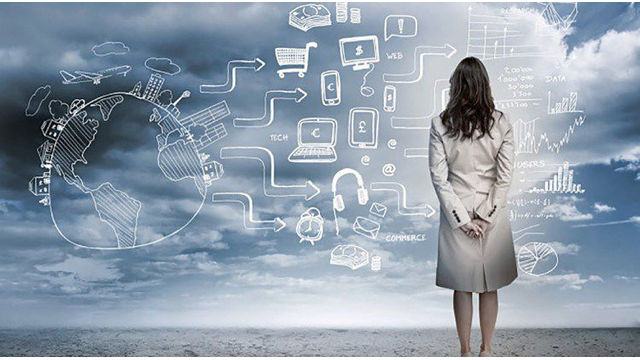 Rhodes > Critical Thought > News Slider Feed 2
Each One, Teach One: South Africa's commitment to entrepreneurial education?
Date Released:
Fri, 23 September 2011 15:33 +0200
By Professor Peter Van Der Meer, Assistant Professor at Utrecht University
Sharing their thoughts and ideas comes naturally to kids. They don't have any hidden agendas other than showing off how special they are… and they are!
Because there is more to life than shopping though, I took her to see some of Cape Town's monuments and cultural heritage. Luckily, fourteen year old daughters still want to do that with their dads too (although they don't seem to use Twitter to share that with their friends). At the end of our stay, we went on a guided tour to Robben Island. It was there that one of the guides and former political prisoner said something that struck me in quite a profound way.
When talking about life on Robben Island, the guide told us about the extreme hardship encountered by the inmates, but also the incredible camaraderie. Quite some people that were sent to Robben Island, had no formal education. However, whilst staying there they were taught by those who did. The motto for this so-called 'Robben Island University' was "Each One, Teach One". I was touched by this simple motto and it has been singing around in my head ever since.
At Rhodes, my guest lectures on entrepreneurship started and the students had invited two guest speakers from SOSAC (Save Our Schools And mobile casino Communities). They came to speak about ways they try to develop the entrepreneurial skills of local artists. It seems that these artists are often highly skilled and make beautiful art.
Sadly, they do not realize that people might actually want to pay for their work. One of the problems SOSAC has, is a lack of resources to mentor each artist/entrepreneur. The words shared on Robben Island popped up in my mind… here we have 20 talented students focusing on entrepreneurship and on the other side of the room we have artists in need of their knowledge… each one teach one!
I believe we should even take this one step further. Students in entrepreneurship (some might say their teachers too) are like learner drivers, it is the established entrepreneurs (drivers) who are supposed to be the real experts. Shouldn't they then be taking one of their fellow future (or budding) entrepreneurs by the hand and together they become part of the new "Each One Teach One" university?
My daughter uses no more than the 140 characters it takes to send a tweet or the 160 characters in an SMS to share her thoughts and ideas. Wouldn't this be more than enough for us too?
Let's exchange numbers with an entrepreneur-to-be and help him or her up the ladder of success. I'll chip in too, now and then.
I have just set up a free website through Google and put up my first 160 character question. Mail me if you have a better one!
Source:.